What's New?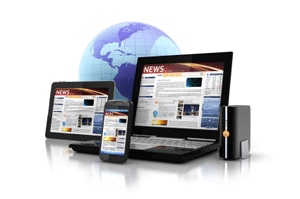 Online Press Release Distribution Advantages
Because the Internet plays such a critical role in the way people seek information in the modern world, using an online press release distribution service is one of the best ways to spread the word about developments in your organization.
Press Release Writing Fundamentals
Not only will this white paper reveal the different parts of your release, you'll also discover best practices for how to optimize the content of your release.
How To Use Your News To Grow Business In 3 Easy Steps
Speakers: Dana Willhoit, CEO, The Press Release Site If your customers can't find you online, they're going to do business with the companies they can locate! An online news release can improve your chances of being listed in top search engine sites such as Yahoo! and Google – right where your potential customers are searching […]
About PRWeb
Get Big Publicity with a PRWeb Press Release
A PRWeb press release can help your business or organization get reach and publicity on the web across search engines, blogs and websites in just a few simple steps.