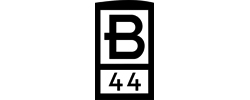 Catalans may not agree on a religion, language or political view, but we all agree on our soccer team—it's what unites us.
San Francisco, CA (PRWEB) December 08, 2011
One need not travel half way around the world to join Barcelona's biggest soccer fans for the big game. Just head over to B44 Catalan Bistro this Saturday, where general manager Jordi Olivella will host the city's largest assemblage of die-hard fans watching El Clásico, the bi-annual match between archrivals Real Madrid and Barcelona that commands a worldwide audience. Doors open at 11:30 am, and the game starts at 1 pm.
"Catalans may not agree on a religion, language or political view, but we all agree on our soccer team—it's what unites us," says Olivella.
"The first day we opened the doors at B44, we put up a sign in the restaurant announcing we were Barcelona supporters. We started playing the games for our own entertainment, but now some of the biggest soccer fans in the Bay Area come to our refectory to watch the games."
Goal.com says: "The rivalry between these two sides is well-known; it's historical, geographical, political, even ideological. But it's also personal. The ill-feeling has intensified over the last two seasons, partly because of the constant controversies from Madrid's polemic Portuguese, Jose Mourinho. And also because Barca have been getting the better of their fierce foes for some time now."
"We want people to come here and enjoy soccer and good food and have a real Spanish experience," said Jordi Olivella, general manager and co-founder of B44. "This is one of the few real Spanish restaurants in the Bay Area and the only Catalan bistro."
For more information about the big game at B44 or any of B44's other events and services, call them at (415) 675-8128 or view them online at sfb44.com. Guests are welcome to enjoy authentic Catalan food and great Spanish wine at 44 Belden Place in San Francisco.
About B44 Catalan Bistro
B44 Catalan Bistro is a San Francisco tapas restaurant that is know for its tapas and Spanish wines. The restaurant opened its doors in 1999 to rave reviews from local food critics and has been bestowed various honors over the years, including San Francisco's Rising star Chef of The Year and twice USA Today's Top 20 Dishes in America. Diners still crowd this downtown bistro to experience a little taste of Catalonia through Chef Daniel Olivella's dishes, which are always prepared with big heart. Tables outside in the Belden Place passageway under sparkling lights offer a magical setting for friends to gather for an evening of epicurean delight and the best San Francisco outdoor dining.
About Chef Daniel Olivella
Executive chef and co-founder Daniel Olivella first fell in love with the cuisine of his native Catalonia as a young boy in Vilafranca del Penedés, a small city on the outskirts of Barcelona, and capital of the famous Penedés wine region. When he left for the United States at age 17, he took that passion with him, and worked his way up through notable restaurants, including La Paella in Chicago and Zuni Café, Delfina, Café Bastille, Thirsty Bear and Zazie San Francisco. He brings authentic tapas, Spanish wine and paella to San Francisco.
###