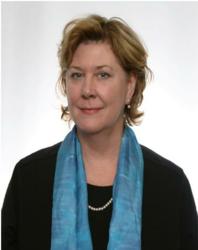 The key to successfully integrating Eastern and Western medicine is education.
San Francisco, CA (PRWEB) January 03, 2012
In a special ceremony hosted by the Board of Directors at Quan Yin Healing Arts Center, Dr. Carla J. Wilson, DAOM, MA, L.Ac was awarded a Certificate of Honor from Mayor Edwin Lee. The award, presented by San Francisco Supervisor Jane Kim in front of an audience of over 100 guests, recognizes Wilson's 28 years of work dedicated to improving the lives of patients suffering from diseases like HIV/AIDS, hepatitis, and cancer.
Quan Yin Healing Arts Center was created more than two decades ago during the initial HIV/AIDS outbreak to help patients who suffered from the lack of mainstream medications and treatments manage the health effects of the virus with effective alternative and Chinese medicine. During Wilson's tenure at Quan Yin, she successfully obtained federal Ryan White funding that allowed Quan Yin to provide full-service acupuncture and alternative medical services—including counseling, Chinese herbal medicine, Tai Qi, Qi Gong, and health education—to over 800 HIV patients.
Over the years, significant advancements in HIV medications have made the virus virtually undetectable in most patients. Quan Yin responded by expanding its scope to help patients manage other serious diseases, like cancer and hepatitis.
In 2005, when the Ryan White Fund ceased covering alternative medicine, Wilson not only successfully contracted with the City for San Francisco to continue providing services, she also helped develop integrated medicine components at Quan Yin's 17 satellite clinics throughout the City of San Francisco.
Wilson is perennially learning and teaching. She received her Doctorate in Acupuncture and Oriental Medicine and conducted research at Mount Zion's Anal Dysplasia clinic. She is also the former chair of the Accreditation Commission for Acupuncture and Oriental Medicine (ACAO) and brings twenty-eight years of dedicated service in the field of Asian medicine and public health.
Wilson's background in business and organization management includes grant writing and fundraising to promote and sustain integrative health centers and educational program development. She has worked in integrative medicine, research, and nonprofit health care organizations since 1987 and has served on governance boards at a variety of community-based organizations. Dr. Wilson serves as a member of the Blue Ribbon Task Force on International Education Standards for the National Certification Commission for Acupuncture and Oriental Medicine.
In her new role as Director of Doctoral Studies and Research at the American College of Traditional Chinese Medicine (ACTCM), where she has taught professional ethics for the last five years, Wilson feels that she can do more to help integrate Western and Eastern medicine as a holistic health care approach.
"The key to successfully integrating Eastern and Western medicine is education," said Wilson. "This requires training and development of students who can provide leadership to expand options and create a new vision in healthcare."
About the American College of Traditional Chinese Medicine
The American College of Traditional Chinese Medicine (ACTCM) has been at the forefront of educating students in Traditional Chinese Medicine in the Bay Area since its inception in 1980. The college offers two degree programs—the Master of Science in Traditional Chinese Medicine (MSTCM) and the Doctorate of Acupuncture and Oriental Medicine (DAOM). Both programs provide exceptional professional education.
ACTCM's community clinics serve as a diverse and demanding training ground for students, while providing affordable health care services to the community. ACTCM certificate programs include Tui Na and Shiatsu and an introductory class for the public. The college provides additional educational opportunities for current ACTCM students, ACTCM alumni, healthcare professionals and the general public.
Traditional Chinese medicine restores balance and health, and is effectively treats a wide range of illnesses and chronic pain. Increasing numbers of people are turning to acupuncture for infertility, allergy relief, weight loss, addiction and substance use.
Those who visit the college clinic can be sure that only insert sterile, one-time use needles will be used for treatment. Because of the thin and pliable needles used, most people feel little to no discomfort. Patients typically leave feeling energized or relaxed with a deep sense of wellbeing.
For more information about the American College of Traditional Chinese Medicine (ACTCM), call Alissa Cohan at (415) 355-1601 x 12.
###