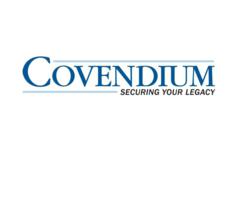 Bankers can take good news, they can take bad news—what they don't like are surprises and lies.
Orlando, FL (Vocus/PRWEB) April 20, 2011
On April 14th, 2011, the Retailer One on One organization held its first Distressed Asset Conference at the Orlando Hilton. The event was created to educate over 1,500 retail small business owners and entrepreneurs on the legal, tax and technical issues associated with debt restructuring, avoiding bankruptcy and private debt placement.
The panel "Meet and Get Advice from Asset Restructuring Specialists" was moderated by Cody Smith, Senior Managing Director of Covendium LLC, and included a wide range of experts representing lenders, debtors and professional intermediaries including Frank M. Wolff, Partner of Wolff, Hill, McFarlin & Herron, P.A.; Denise D. Dell-Powell, Partner of Burr Forman LLP; Gus Katsadouros, Senior Managing Director of Glass Ratner LLC; and John Hyltin, Managing Director Client Resolutions for Covendium LLC.
Opening the round table discussion, Cody Smith walked the panel through a complex case-study of a mixed-use commercial property in distress, discussing how the same scenario might be handled differently based on the size, financial strength and expertise of the lending financial institution. The panel focused on the importance of retaining appropriate legal and financial counsel, as well as the benefits of expert consultants to ensure that the most beneficial resolution is achieved as quickly as possible.
Denise Dell-Powell, speaking as a creditor's legal counsel, emphasized that "consultants don't just help with getting your financials together. They help build a resolution that really makes sense." She further remarked that she has found that experienced debt resolution consulting firms understand the information that banks need in order to provide a mutually beneficial resolution, and can eliminate the potential animosity that sometimes may occur when a lender and creditor are at an impasse.
John Hyltin, speaking as a debtor-focused resolution expert, reinforced the importance of honest and direct conversation between the negotiating parties. "Bankers can take good news, they can take bad news—what they don't like are surprises and lies."
Afterwards, Cody Smith remarked on the event. "For many of the entrepreneurs who attended this conference, debt restructuring was seen the last resort—only to be undertaken after they had exhausted much of their personal wealth into an underperforming business. Now that they understand the reality of debt restructuring, and how much the banks are willing to work with them, they realize that debt restructuring is an option best implemented while they still have the financial capacity to participate in a number of alternative structures that a company like Covendium LLC can suggest."
Attendee Chris Hardiman left the meeting with a better understanding of what is involved in debt restructuring and the importance of having expert support. "I was surprised how open the banks are to helping people renegotiate their debt. I thought it would be a very adversarial process, but everyone seemed to agree that the banks understand the problem and want entrepreneurs to succeed, not take possession of the property."
For more information about the Distressed Asset Conference, or any of Covendium's products or services, call them at (407) 284-4000 or view them on the web at http://www.covendium.com.
About Covendium
Covendium specializes in comprehensive commercial debt restructuring and resolution for clients whose financial model has been destroyed by debt service payments that have become unsustainable.
For some clients, all they need is an experienced negotiator to provide their lender with the reality of the financial situation and the tool-set to restructure their obligations. For other clients, Covendium may assist in the replacement of the debt from a bank to a private funding source.
Their team of professional advisors has successfully restructured billions in transactions, with dozens of banking institutions (including major national, regional and community banks) and over 30 separate non-bank financial counterparties.
Bad things happen to good people. Covendium is a premier national debt resolution firm that helps their clients with everything from avoiding bankruptcy in Chicago to commercial debt restructuring in Charlotte to eliminating personal guarantees in Miami to avoiding commercial foreclosure in Phoenix.
###