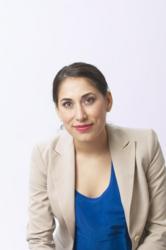 Managing your life starts with finding your passion.
San Francisco, CA (PRWEB) November 12, 2011
"Millions of Americans continue to struggle day-in and day-out to balance work and family life," said President Obama in a Work and Family Month address a few weeks ago. As people become overwhelmed under the increasing demands of the workplace and prolonged economic challenges, many discover they need to achieve balance in their lives. Zamani Coaching Group can provide the guidance and support needed to accomplish these goals, and is offering a free 40-minute consultation to begin the process.
During this free 40-minute session, Zamani helps clients find their passion, uncover what is holding them back, and identify steps to take to achieve their dream careers. With a life coach, clients create their own professional rhetoric, allowing them to let go of self-constructed limitations while awakening and empowering their true passions.
"Many people I have talked to in the Bay Area need help finding and focusing on their passion," said Zamani. "Managing your life starts with finding your passion."
Those struggling to achieve balance between their careers and home lives should take advantage of this free life coaching session with Zamani Coaching Group. The offer is ongoing and open to all Bay Area residents. With this free session, clients can experience all the benefits a life coach offers and get to know Zamani's effective counseling style.
"Amina has helped me organize, prioritize, focus, and act on what I say I want to accomplish. She has helped me create and use processes that help me every day. She helps me recognize and change my self-defeating beliefs, attitudes, and behaviors. If you seriously want better results in your life and business, then seriously consider hiring Amina Zamani as your coach," raved Mark Gray, CEO.
For more information about scheduling a free 40-minute life coaching session, or any of Zamani Coaching Group's other services, contact Zamani by phone at (530) 219-6258 or by email at Aminazamanicoaching(at)gmail(dot)com.
About Zamani Coaching Group
Amina Zamani is a professional San Francisco life coach. She is well-trained in Neuro-Linguisitic Programming (NLP), coaching, and hypnosis. She is available by appointment.
###