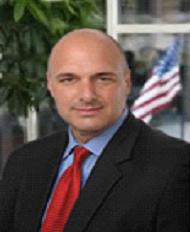 When pulled over by a police officer, you want to be polite and accommodate requests up to a certain point
San Francisco, CA (Vocus/PRWEB) April 09, 2011
Bay Area DUI lawyer Steven A. Whitworth says California drivers need to know their rights when they are pulled over and are suspected of DUI. They need to know how to cloak themselves in the Fourth Amendment, which sobriety tests they have to take and don't have to take, and how the myth of rising blood alcohol levels can spell disaster. They also need to know how to potentially save their driver's license by responding to the alleged DUI within 10 calendar days.
"When pulled over by a police officer, you want to be polite and accommodate requests up to a certain point," said Whitworth, a San Francisco criminal defense attorney. "Officers can be tricky and duplicitous. It is perfectly legal for them to lie to get information, which is unfair but a reality."
The first bit of knowledge Whitworth encourages California drivers to understand is their rights while being tested for possible intoxication. Whitworth explains that when a driver signs for a driver's license, they are only legally bound to consent to one toxicology test. He recommends taking the legally required toxicology test without resistance.
However, Whitworth says that drivers are not obligated to take the standardized field sobriety tests such as the walk and turn and one legged stand test. Nor are drivers obligated to take the Preliminary Alcohol Screening Test routinely given on the side of the road. Requiring this violates a person's Fourth, Fifth, Sixth Amendment rights under the United States Constitution. Attorney Whitworth advises to respectfully refuse these tests, leaving the decision based solely on the officer's perception of your driving and the smell of alcohol, if any.
Attorney Whitworth explains the myths behind the "rising blood alcohol defense." For example, an individual who chugs a beer and takes a shot of liquor will have the alcohol rise in their system much faster, but the decline of alcohol in the system will be the same as someone who gradually sips a beer and takes a shot. Many people think that the faster you drink, the quicker it will wear off. Attorney Whitworth strongly discourages against this type of thinking [or drinking], especially if planning on getting behind the wheel.
This San Francisco DUI lawyer recommends requesting an attorney as soon as possible. While waiting for an attorney, Whitworth says to not say anything, as further interaction with law enforcement could result in eliminating lawful defenses and potential further punishment. Attorney Whitworth especially encourages drivers accused of a DUI to not answer questions relating to drinking history, where they may have started from in their travels and the destination point while driving.
For additional information about driver's rights during a DUI, how to save a license by responding to the allegation of DUI / DWI within 10 calendar days, or any of Steve Whitworth's legal services, call him at (800) 644-6810 or visit his website at http://www.stevewhitworth.com.
About Steven Whitworth Bay Area DUI Lawyer:
Steven A. Whitworth, Attorney at Law, is a Bay Area criminal defense attorney located in San Francisco, San Mateo, Walnut Creek, the Tri Valley and East Bay Area.
Whitworth, a San Francisco DUI lawyer, represents clients in criminal law matters throughout Northern California and the San Francisco Bay Area, including Marin County, Contra Costa County, Alameda County, San Francisco County, Solano County, Napa County, Yolo County, Sacramento County, and Santa Clara County, as well as in the cities and surrounding areas of San Francisco, South San Francisco, Concord, Martinez, Richmond, Pittsburg, Pleasanton, Dublin, Livermore, Oakland, Hayward, Emeryville, Suisun, Vallejo, Vacaville, Winters, Woodland, Fairfield, Napa, Vallejo, Benicia, Fremont, Warm Springs, San Jose, Santa Clara, Palo Alto, Foster City, Burlingame, Dublin, Danville, Marin, Santa Rosa, Albany, El Cerrito, and Berkeley, CA.
###