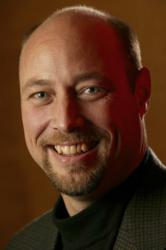 While many companies are struggling to maintain their current customer base, Prenova is seeing growth across the board.
Atlanta, GA (PRWEB) November 02, 2011
Prenova, Inc., a privately-held enterprise energy management company, today announced results for its fiscal third quarter, ended September 30th, 2011. Revenue for the quarter grew nearly 50% year-over-year, while earnings were up more than 500% during the same period. Monthly revenue per customer location, a key metric for the business, climbed 60% versus the prior year, and sales year-to-date increased 34% versus the first three quarters of 2010. The company also delivered over $25 million in customer savings during the quarter.
"With ongoing concern about the nation's economic health, many companies are struggling just to maintain their current customer base, let alone grow their business," said Michael J. Nark, Prenova's President and Chief Executive Officer. "As our third-quarter performance demonstrates, however, Prenova is seeing growth across the board. Not only did we add five new customers last quarter, but we also had significant contract expansions and renewals from several of our existing customers. These results are a clear indication of the value Prenova's energy management software and services deliver."
In another testament to its success, Prenova was recognized by Inc. magazine in August as one of the Fastest Growing Companies in the United States, marking the third year in a row the organization has received this honor. The annual Inc. 500|5000 is an exclusive ranking of the nation's fastest-growing private companies. Prenova's impressive growth put the company at 1,757 on this year's list, a climb of more than 160 positions since 2010. With revenue increasing over 150% in the last three years, the company was also featured as one of the 50 fastest growing companies in its industry.
Prenova was also a finalist for the Southeastern Software Association (SSA) Impact Award last quarter. The SSA Impact Award recognizes companies and their teams who have demonstrated outstanding leadership and built great software solutions that have a significant positive impact on their customers, their business, and their community.
Additional Q3 2011 highlights include:

10% increase in revenue quarter-over-quarter
13% increase in recurring revenue quarter-over-quarter
25% increase in sites being monitored by Prenova technicians
Over 215,000 utility bills audited
More than 92,000 work orders processed
Almost 65,000 actionable EMS alarms triaged
200 building energy controls systems recommissioned
Over 10,500 unplanned service calls avoided ($5.25MM in customer savings)
About Prenova
Prenova helps companies control energy spend by reducing utility costs and improving energy efficiency. We work hand-in-hand with our customers to develop an energy strategy that fits their unique business needs. Then we help them implement this strategy consistently across the organization by providing services that span the entire energy lifecycle. From sourcing energy to controlling energy consumption, Prenova's solutions consistently reduce our customers' energy spend by 15-25%.
Additional information about Prenova's Energy Management Software and Energy Management Services is available at http://www.prenova.com.
# # #