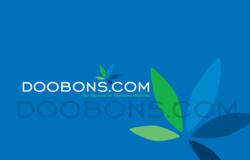 "When I tried Idrasil, my handwriting, appetite and energy level all improved within a 24 hour period."
San Francisco, CA (PRWEB) May 19, 2012
Doobons.com and Idrasil are discovering that the groundbreaking new medical marijuana pill, Idrasil, is in high demand by patients all over the world who are looking for the benefits of cannabinoid therapy without the negative social stigma or smoke inhalation.
"As soon as the Doobons-Idrasil partnership was announced, I was constantly fielding phone calls from all over the US, Canada as well as the UK, Australia, Germany and Israel" said John from Doobons.com. "It is clear that this is a revolutionary medication that people not only want, but need."
Idrasil is unique because it features two revolutionary breakthroughs in the field of medical cannabis – extraction and consistency. Until now, only two forms of smokeless medical marijuana containing chemicals actually found in the marijuana plant have been on the market, Sativex and Marinol.
However, Sativex, an oral spray manufactured by GW Pharmaceuticals and approved in many countries for the treatment of MS symptoms, contains only two cannabinoids. And Marinol, another pill form of medical cannabis, only contains a synthetic form of one cannabinoid, Delta-9 THC.
Unlike Marinol and Sativex, Idrasil is an all-natural cannabis plant extract containing the full spectrum of naturally occurring cannabinoids (phytocannabinoids), with a balance of CBD, CBN and THC. Idrasil also differs from inhalable medical marijuana by allowing the caregiver to provide a consistent formula and measurable dosage each and every time.
"A regulated dose is far better than traditional medical marijuana due to the fact that smoked or ingested cannabis is unreliable," said Sheldon Powers, MD. "Now with Idrasil, an exact measured dosage is easily achieved and also trackable by physicians."
Idrasil is currently only available in California with a doctor's recommendation (click here for a list of doctors who make Idrasil recommendations). Since it is only manufactured in California, it cannot be sent across state lines.
"It's hard to tell people contacting me that Idrasil isn't available in their country or state. The fact that Idrasil is only available in California is heart wrenching," said John, founder of Doobons. "I'm a strong believer in the medicinal value of cannabis and think Idrasil can lead the way we start breaking down barriers and give people the care they need."
A product of C3 Patients Association, Idrasil can be used to treat a variety of ailments and conditions such as AIDS and wasting syndrome, cancer, fibromyalgia, Crohn's disease, Alzheimer's disease, glaucoma, chronic pain, MS, Parkinson's disease, sleep disorders, anxiety and depression. It can also be useful for treating chemical dependency and withdrawal symptoms.
"We've been in Research and Development since February 2010. In June of that year, we began our market research at The California Hospice and Palliative Care Association Conference," said Joanie, Patients Services Representative (PSR) of C3 Patients Association.
For those who have been fortunate enough to try Idrasil, the benefits are clear.
"I have lung cancer and a brain tumor. I have found results in other cannabis products, but when I tried Idrasil, my handwriting, appetite and energy level all improved within a 24 hour period," one patient stated to John.
For more information about Doobons.com or Idrasil, call (415) 524-8099 or go to Doobons.com online. The best way to stay informed about developments on Doobons.com is to "like" them on Facebook and "follow" them on Twitter @DOOBONS.
About Doobons.com
Doobons.com was designed to make medical marijuana convenient and approachable to everyone, including those who are new to the world of medical cannabis. While most of today's online medical cannabis directories are designed for patients who already know at least something about using medical cannabis, Doobons.com is designed to be user friendly for patients of all ages and experience levels.
Doobons.com is more than just another online medical marijuana directory. The site's News, Resource, and Blog pages provide valuable information and advice for patients and caregivers. The information posted helps new patients learn about the ins and outs of the world of medical cannabis, and existing patients stay abreast of developments.
The five-star-rated Doobons iPhone app is now available for free on the iTunes app store for iPhone 3GS, iPhone 4, iPhone 4S, iPod touch (3rd generation), iPod touch (4th generation) and iPad that runs on iOS 4.3 or later.