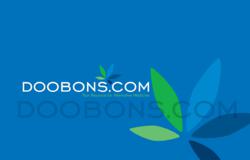 "Cannabinoids ease muscle spasticity symptoms in MS patients."
San Francisco, CA (PRWEB) June 02, 2012
Cannabis has not proven itself an effective drug for slowing the progression of Multiple Sclerosis (MS), but it is effective for relieving serious symptoms, according to a report published earlier this week by researchers at the Peninsula Medical School in Plymouth (UK) and covered by BBC News.
Marijuana and cannabis-based medications have been recommended by doctors and used by MS patients for decades. Mark Wagner, MD, who was not involved in the UK study says, "In my experience, cannabinoids ease muscle spasticity symptoms in MS patients."
Medical marijuana resource Doobons.com, which supports the advancement of marijuana as an all-natural medication, says Idrasil's standardized 25 mg full-spectrum cannabis pill is ideal for treating MS patients' symptoms.
Doobons says that, unlike raw cannabis or cannabis-based medications that vary widely in potency, Idrasil's consistent formula enables MS patients to tightly control the amount of medication they consume, so they can achieve predictable results every time.
Idrasil is not only effective for treating MS symptoms, it is effective for treating a wide variety of ailments and conditions such as AIDS and wasting syndrome, cancer, fibromyalgia, Crohn's disease, Alzheimer's disease, glaucoma, chronic pain, Parkinson's disease, sleep disorders, anxiety and depression. Since it is not addictive like opiates, Idrasil is also used in the treatment of chemical dependency and withdrawal symptoms.
For pain patients, Idrasil is an excellent first step to pain abatement. The use of cannabinoids over opiates eliminates the risks of opioid overdose, an important concern to all caregivers and their liable parties. It also doesn't cause the side-effects experienced with opiate treatments.
C3 Patients Association, makers of Idrasil, carefully extracts the full-spectrum of phytocannabinoids using a proprietary technology that does not involve the use of oils, chemicals or other additives. The extract is then carefully measured into tablets, so every pill delivers the same amount of medication.
"Until now, medications like Marinol have been made from synthetic tetrahydrocannabinol (THC)," said John at Doobons.com. "Idrasil contains the full spectrum of phytocannabinoids, which is more effective than THC alone and is better at reducing the symptoms associated with many serious illnesses."
Phytocannabinoids are the naturally occurring cannabinoids present in cannabis. The most prevalent of these are THC, Cannabidiol (CBD) and Cannabinol (CBN), but there are actually over 85 phytocannabinoids present in cannabis, and many of these have known medicinal qualities, according to Idrasil.
About Doobons.com
Doobons.com was designed to make medical marijuana convenient and approachable to everyone, including those who are new to the world of medical cannabis. While most of today's online medical cannabis directories are designed for patients who already know at least something about using medical cannabis, Doobons.com is designed to be user friendly for patients of all ages and experience levels.
Doobons.com is more than just another online medical marijuana directory. The site's News, Resource, and Blog pages provide valuable information and advice for patients and caregivers. The information posted helps new patients learn about the ins and outs of the world of medical cannabis, and existing patients stay abreast of developments.
The best way to stay informed about developments on Doobons.com is to "like" them on Facebook and "follow" them on Twitter @DOOBONS.
The five-star-rated Doobons iPhone app is now available for free on the iTunes app store for iPhone 3GS, iPhone 4, iPhone 4S, iPod touch (3rd generation), iPod touch (4th generation) and iPad that runs on iOS 4.3 or later.
For more information about Doobons.com, call (415) 524-8099 or go to Doobons.com.