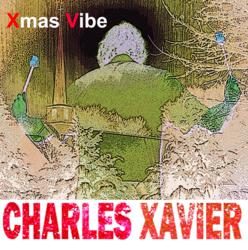 I wanted to create music that uplifts the soul and brings new dimension to the holiday season.
San Francisco, CA (PRWEB) December 08, 2011
Happy Note Records has just released Charles Xavier's Xmas Vibe DVD in 5.1 surround sound, allowing listeners to enjoy rich layered, 3D audio sensations. The new age Christmas music album, which was released in stereo last year, is an eclectic and hip perspective on classic and contemporary holiday music.
Captivatingly jazzy and relaxing, Xavier's Christmas album is a mix of vibrant vocals, rock guitar riffs, piano, iridescent vibes, as well as a technology sampling of chimes and bells. Called enchanting, mystical, and abstract, Xmas Vibe takes the listener on a creative harmonious musical journey through a magical winter landscape in style.
"I wanted to create music that uplifts the soul and brings new dimension to the holiday season," said Xavier. "It's not a typical approach to Christmas music, but I think it's innovative. I approached these songs with the intent of doing something new."
Reviews are positive. Longtime DownBeat columnist Frank-John Hadley has reported, "Playing vibes, keyboards, and drums, joined by guitarist Russell Golub and Tina Murray on vocals, Xavier fills his wassail bowl with electronic sounds, samplings, Gary Burton-like abstractions, elements of world-music, quirky allusions to, maybe Gong's vibes player Pierre Moerlen. A dozen carols and holiday favorites drift together as one trippy soundscape. Recommended." DownBeat has elsewhere called Charles Xavier a "Rara Avis," which is Latin for rare bird.
Music of our Heart blogger Edward David Jennings called Xmas Vibe "a total sensory experience that immerse audience members in layers of textured sound, allowing the mind to escape to new realms of serenity." Lee Mergner of JazzTimes wrote "Xmas Vibe features eclectic and creative interpretations of many traditional and contemporary Christmas songs, such as of John Lennon's Happy Xmas (The War is Over) and the classic God Rest Ye Merry Gentleman."
Happy Note Records will donate some of the proceeds from the DVD and CD sales to benefit the Bread & Roses Community Fund, KCSM Jazz Public Radio, and The Boys and Girls Clubs of America. "Through my music and performances, I hope to encourage others to get involved in their communities to help others rise up to their potential," said Xavier.
Xmas Vibes DVDs can be purchased at: http://amzn.to/tV0DYn . The stereo CD is available at http://amzn.to/sJanDP.
For U.S. distribution inquiries, please contact Steffen Franz or Ben Lang at Independent Distribution Collective by telephone at (415) 292-7007 or via e-mail at sales(at)independentdistro(dot)com. For European distribution inquiries, please contact Code 7 Distribution in the UK via email at info(at)code7music(dot)com.
About Happy Note Records
Happy Note Records is a Metro San Francisco music production company founded in the year of 2005 by Charles Xavier. Other releases include, "The XMan Cometh – Expect the Unexpected," which earned nationwide radio airplay and is currently available on Amazon and iTunes. Xavier's debut album, "The King Has Come" by Xavier and the Messengers earned DownBeat Magazine's Editor's Choice review in 1982 and is available now as a 25th anniversary release. The five-tune EP features strong influences from The Police, Devo, The Pretenders, B-52s and Kraftwerk.
For more information, call (415) 602-2932.
###