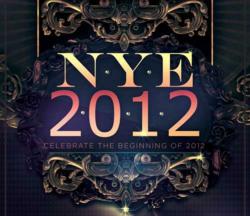 DJ G-SQUARED is an amazing artist who will have our guests moving all night. NYE 2012 at Slide is set to be a night that guests will remember for the rest of their lives.
San Francisco, CA (PRWEB) December 17, 2011
Slide, the swanky San Francisco dance club born as a speakeasy during Prohibition, is making a chic night on the town affordable this New Year's Eve. With tickets starting at only $30, partygoers will be treated to complimentary fedoras and feather boas, midnight Champagne cocktail toast, decadent confections, shimmery confetti rain and Cirque du Soleil-style performances. Celebrated DJ G-SQUARED will keep the dance floor packed with his extraordinary audio sensations.
"DJ G-SQUARED is an amazing artist who will have our guests moving all night," said George Karpaty of Slide. "NYE 2012 at Slide is set to be a night that guests will remember for the rest of their lives."
DJ G-SQUARED has played drums for 20 years. He started DJing in junior high school by scratching on a plastic Fisher Price turntable. He progressed to a dual boom box cassette tape, then one tape player and one record player and then Technics turntables. Today he prefers to use Serato and a Mac.
His personal philosophy on DJing is: "Get into it! Even if sometimes you have to play records that suck to earn a living, find creative ways to make the songs better and push for new music while always respecting the roots. You are supposed to make people have fun, not just impress yourself."
Those who choose bottle service at Slide on New Year's Eve will be treated to globally inspired hors d'oeuvres and confections delivered to the their table every 30 minutes. These culinary treats include:
HORS D'OEUVRES

Skewers of Asian Marinated Skirt Steak with Ponzu Drizzle
Endive with Stilton Blue Cheese and Pecans
Bruschetta with Diced Mozzarella and Basil on Sliced Baguette
Sesame Chicken Satay with Spicy Peanut Dipping Sauce
Applewood Smoked Bacon, Gruyere and Sauteed Leek Tarts
Curried Crab with Sliced Almonds on Brioche
DESSERTS
Rum Raisin Truffles
White Chocolate and Macadamia Nut Cookies
Tarte Au Citron
Chocolate Cheesecake Truffle Bars
Toasted Coconut and Chocolate Torte
Limited advance ticket sales for the entire evening start at $30. New Year's Eve ticket prices often go up significantly as New Year's Eve approaches, and this event may sell out well in advance of New Years Eve. Purchase tickets to Slide's New Year's Eve Party now by visiting http://www.slidesf.com.
To reserve a VIP booth and bottle service at the San Francisco nightclub, call (415) 830-4982.
About Slide
Slide dance club, located at 430 Mason Street near Union Square, is one of the most-visited San Francisco nightclubs. The club is a historic speakeasy, which was accessed by the savvy few that knew where a secret wall gave way to the hidden subculture of Prohibition Era nightlife.
Behind the secret door, one could take a playground slide below street level to indulge in illicit gambling and the drinking of bootleg whiskey and spirits.
Slide now features an underground dance floor accessible by stairs or slide. The San Francisco nightclub attracts local and international DJs spinning all genres of music, from Hip-Hop to Electronic.
Slide is also available for private soirees. Their experienced event managers assist customers with every request to ensure the complete success of each special occasion.
###