What's New?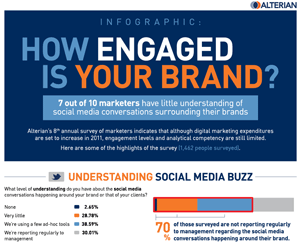 5 PR Infographics To Go GaGa Over
Want the latest PR trends, stats and comparisons? You can't beat these 5 colorful, vibrant images to inform and delight the eye and give insight into the constantly evolving world of online marketing and public relations.
How To Integrate Social Media, Email and SEO
PRWeb and MarketingSherpa are pleased to bring you some practical tips and tactics to help you integrate social media, email and SEO effectively.
How To Use Your News To Grow Business In 3 Easy Steps
Speakers: Dana Willhoit, CEO, The Press Release Site If your customers can't find you online, they're going to do business with the companies they can locate! An online news release can improve your chances of being listed in top search engine sites such as Yahoo! and Google – right where your potential customers are searching […]
About PRWeb
Get Big Publicity with a PRWeb Press Release
A PRWeb press release can help your business or organization get reach and publicity on the web across search engines, blogs and websites in just a few simple steps.