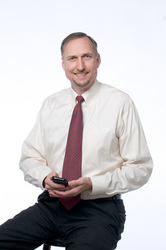 "Mike" will work out of our Richmond, VA office and focus on energy, green technology companies and renewable energy markets.
Richmond, VA (PRWEB) March 29, 2010
Alpha Omega Capital Partners is pleased to announce the addition of Mike Childers to the Alpha Omega team as Vice President Energy Markets. He will work out of our Richmond, VA office. "Mike" will focus on energy, green technology companies and renewable energy markets. He brings a thirty year career in energy related consulting at Booz Allen, in management at GE Power Delivery, and with other companies. Mike's experience, which includes strategic planning, marketing and operational leadership roles, will increase the firm's concentration and success when representing firms within the energy, construction and services industries.
Mike earned Bachelor and Master's degrees from University of Virginia in Civil Engineering; and an MBA from Yale University.
AOCP specializes in selling, recapitalizing and improving the profitability of privately owned companies. To contact Mike at Alpha Omega's Richmond offices call 804.955.1622 or send Email to mlc@aocp.com.
Alpha Omega Capital Partners, LLC is an independent banking firm focused on the needs of privately held companies with less than $100 million in annual revenues. With extensive experience owning, running, or investing in private companies or divisions of public companies; the firm's principals and officers are able to provide business owners with services that include business valuation, business sale strategy and process management, recapitalization, qualified acquisition searches, and specialized consulting designed to quickly improve the operating profitability for clients prior to sale.
Alpha Omega, founded in 1999, has closed an average of one deal per month in the last five years. With an exclusive money back guarantee on the sell-side valuation process and a proven client vetting, marketing and deal management process, Alpha Omega delivers tremendous value and assured, confidential transaction management.
Alpha Omega's website provides several articles describing how Alpha Omega's selling process maximizes transaction value and describes Alpha Omega Capital Partner's approach to raising capital. To gain access, please give Mike a call at the number above. There is no cost or obligation and AOCP will guard your confidentiality from the outset.
###