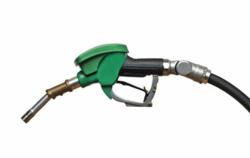 "Based on their products ability to monitor and manage all KPIs that related to fuel efficient driving, arming me with all the data I need to effectively train and monitor my drivers." - Ramage Transport
Swindon, UK (PRWEB UK) 26 April 2011
The haulage industry, hit especially hard by the sharp rise in fuel prices, remains a large consumer of diesel and is still showing continuing signs of remaining strong despite recession and fuel price hikes. Fuel costs make up around 30% of a haulage firms costs, but with the rise in prices such percentages rise rapidly, often at the expense of profits.
The low usage of February, which created a stir and was used to point towards failing industry and a continued recession, has been more than balanced by the unexpected and very sharp rise in consumption.
Higher fuel efficiency measures, which were expected to add to the downward trend in global consumption of fuels, have been put into place by many, but not all within the industry. However the rise suggests that the industries higher efficiency is being balanced out, at least in part, by expansion. Prices are rising, but so is competition.
Providing haulage firms with additional efficiency measures, CMS SupaTrak have seen continued success with their "EcoTrak" product. This fuel saving technology has already helped save UK haulage firms £100,000's in wasted fuel.
EcoTrak is a fuel management system that monitors the factors that affect drivers fuel usage; miles per gallon (MPG), vehicle speed, RPM, engine load, idling time, time spent in cruise control along with many signals collected from the engine management system.
The data provided by the monitoring system can be assessed online or downloaded in easy to use reports from the SupaTrak website, meaning relevant action can be taken to train the drivers found to be least effective at controlling fuel wastage. When drivers are given such training in response to the data collected, the reductions in fuel usage have been proven to be around 10% and 20%.
For more information on driver training or fuel saving devices, contact CMS SupaTrak on 0844 477 4870 or email sales(at)supatrak(dot)com.
# # #