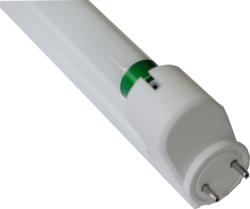 Miami, Florida (PRWEB) April 16, 2013
The 2013 edition of LIGHTFAIR® International (LFI), the world's largest annual architectural and commercial lighting trade show and conference, will take place April 23-25, 2013 in Philadelphia at the Pennsylvania Convention Center.
The Pennsylvania Convention Center offers LFI 2013 exhibitors and attendees a venue well-suited to the unique requirements of its Conference and Trade Show, which in the 2011 Philadelphia event saw more than 23,000 registered attendees. The Pennsylvania Convention Center encompasses more than one million square feet of exhibit hall facilities, creating the largest contiguous exhibit space in the Northeast.
The LUXADD Retrofitting Advantage – Smart & Simple
Lighting is the single largest user of electricity worldwide. The LUXADD Express T5 Retrofit Kit is a high efficiency, self ballasted conversion adapter that fits into any existing 4 foot T12 or T8 fixture. The old inefficient ballasts remain in the fixture. The smart LUXADD ballast simply takes over and produces a brighter, better and more natural light with just one simple "SNAP" – like changing a light bulb.
Rapid, One-Year ROI
While easily and rapidly installed, the overall energy savings with LUXADD are up to 80%. This allows for the best payback in the industry. The ROI on system upgrades from T12 to T5 average at one year.
T12 Phase-out – Act now!
Since July 2012, The Department of Energy (DOE) regulations are eliminating the most commonly used T12 tubes.
# # #
LUXADD LLC (http://www.luxadd.com) is a leading innovator in energy efficiency and conservation. LUXADD operates out of Miami-Dade County, Florida, and offers the only labor free retrofit solutions in linear fluorescent lighting. LUXADD products are tailor-made for the US and provide the highest ROI in the market. Thriving for sustainability, LUXADD's products are "made in the USA" in effort to create new "green" jobs, promote a sustainable supply chain.
LIGHTFAIR International (http://www.lightfair.com) is the world's largest annual commercial and architectural lighting trade show and conference and is sponsored by the International Association of Lighting Designers (IALD) and the Illuminating Engineering Society (IES).