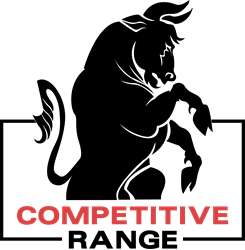 "The move will improve our ability to innovate and collaborate alongside the best and brightest minds in St.Louis."
(PRWEB) April 14, 2016
On May 4th, 2016, Competitive Range will move into a private office within the Cortex Innovation Community in St. Louis' historic Central West End neighborhood. Since its inception in 2011, Competitive Range has grown from a small consultancy to a Government-focused mission support and technology services partner that has increased headcount exponentially over the last year. "The move will enable Competitive Range to not only expand its footprint, but also improve our ability to innovate and collaborate alongside the best and brightest minds in St. Louis. The CIC has been able to bring together a diverse pool of bold and creative individuals that dare to be different and solve real problems", said Noah Vasquez, CEO.
Competitive Range's new office inside CIC-St. Louis will be at the CIC@CET building, also known as the Center for Emerging Technologies. Founded in Cambridge, Massachusetts in 1999 with a vision of enabling startups to help make the world a better place, more than $1.8B of venture capital has been invested in companies that were headquartered at CIC in Cambridge and St. Louis. As home to the St. Louis region's highest concentration of research and technology companies, Cortex is a diverse and energetic community of big thinkers and risk takers who are working together to change the world.
"To work alongside these talented men and women in such a high-energy space, I feel will compliment our own culture and be an edifying experience and environment", said Vasquez.
Competitive Range is a service-disabled, veteran owned small business that works in partnership with the federal government to plan and deploy complex, IT-enabled and mission essential capabilities. For more information about CRS, visit our website at http://www.getcrs.com, e-mail us at info(at)getcrs(dot)com, or call us at 800-460-7935.