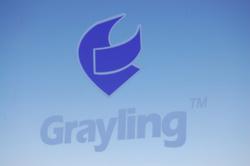 "We have outgrown the public warehouse resources that we had been utilizing for the last several years"
Atlanta, GA (PRWEB) June 02, 2011
Grayling Industries, a manufacturer and distributor of industrial packaging and environmental safety products with sales and administrative offices in Atlanta, Georgia and manufacturing operations in Juarez, Mexico, announced the opening of a new warehouse facility in El Paso, Texas.
Per Mr. Carlos Rubio, Director of Finance and Plant Operations for Grayling, "We have outgrown the public warehouse resources that we had been utilizing for the last several years". The new facility is located on the bustling east side of El Paso, just blocks from the major interstate that runs through the city and close to both the airport and major freight terminals.
Mr. Rubio adds, "We will still warehouse a significant amount of raw material in the plant across the border and we will also continue to inventory finished goods in Atlanta, Georgia and Nijmegan, Holland, but this new facility will allow us to better serve our customers in the Western US and Mexico while providing more flexibility and reducing operating costs".
Grayling Industries is a North American manufacturer of specialized flexible film products for industrial applications. Markets served are industrial packaging and environmental safety. Primary products are Primary products are intermediate bulk containers and liners and products for contamination control on asbestos abatement projects. Brands include; Guardian™ IBC container liners for liquid and dry applications, PaperIBC™ containers and Avail™ glovebags, Control™ chemicals, D-Con™ disposable showers and Durapax™ disposal Bags for asbestos abatement.
###