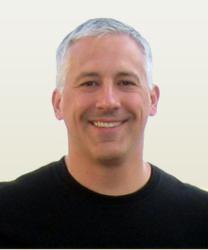 Eric's range of experience is an asset to the Element Blue leadership team.
Houston, TX (PRWEB) August 24, 2012
Element Blue, an IBM Premier Partner, has appointed Eric Evans to its leadership team as Solutions Director, Chief Portal Architect.
A senior enterprise architect with more than 13 years of experience in designing, developing, and implementing large scale projects, Evans is a leader in all phases of the product life cycle -- from initial feasibility to conceptual architecture through development, implementation and project management. He is well-versed in traditional and agile project methodologies.
"Eric brings special expertise in integrating IBM and non-IBM technologies within the Websphere and Websphere Portal realm," said Steven Gerhardt, Element Blue CEO. "He believes in a practical approach to enterprise architecture, focusing on long-term strategic vision and short-term tangible results. Eric's range of experience is an asset to our leadership team."
"I am pleased to join the team at Element Blue and look forward to contributing to the expansion of the portal practice nationwide," said Evans. "An area of particular interest is discovering new ways to integrate the IBM Intelligent Operations Center (IOC) platform with Websphere Portal."
Prior to joining Element Blue, Evans served in management, enterprise architecture and consultant capacities across a wide range of industries, including business software, consulting, payroll and sales.
About Element Blue
Element Blue is a leading IBM Premier Partner creating software with an IBM technology advantage. The practice develops solutions through IBM SmartCloud - yielding a tremendous capital savings and long-term benefit for the transition of businesses to a more agile delivery platform. Element Blue is a provider of IBM's Intelligent Operations Center (IOC), as well as IBM WebSphere® Portal, IBM Business Process Manager platform, and IBM SmartCloud™ solutions, and produces software solutions serving the Energy, Agriculture, Events, Government, Healthcare and Retail markets.