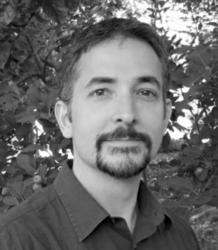 SEO Engine has an experienced management team that deeply understands the science of Search and SEO. -- Dr. Larry Cornett
Sunnyvale, CA (PRWEB) October 04, 2011
The SEO Engine (http://www.seoengine.com), a new type of "Transparent" Search Engine which enables users to literally "see" inside of the Search Engine and interact with its ranking algorithms, announced recently via a Webmaster Radio interview at SES San Francisco that its Advisory Board selection is now complete.
Leading the impressive list of new members is former Yahoo! Search executive, Dr. Larry Cornett. From 2006-2010, Dr. Cornett was VP of Consumer Products for Yahoo! Search, leading a multinational team focused on creating world-class Search experiences to compete with Google and Microsoft. His tenure in the Silicon Valley as a product executive includes over 16 years of experience designing, defining, and building consumer products at the top technology companies Yahoo!, Apple Computer, eBay, and IBM. Dr. Cornett is also well known for representing Yahoo! as an expert panelist at Internet Marketing industry events such as Search Engine Strategies (SES) and the Search Marketing Expo (SMX). Currently, he is the founder of Brilliant FORGE.
Dr. Cornett is extremely excited to join the SEO Engine team, stating that the "SEO Engine has an experienced management team that deeply understands the science of Search and SEO. They are taking a very unique approach to demystifying how Search Engines work, so that publishers can best optimize their sites."
In addition to Dr. Larry Cornett, the board has a well-rounded group of professionals who offer exceptional experience and expertise in diverse areas of business. SEO Engine advisor Dan Miller's experience as an entrepreneur and investor provides a wealth of knowledge to the SEO Engine team. He participated in the prestigious "Birthing of Giants" entrepreneurial education program sponsored at M.I.T. and is currently Executive Vice President, Business Strategy at INgage Networks; Advisor & Board Member to Pongo Resume; President of Startup Florida Ventures; and Founder and Managing Director of BizTank, LLC. Mr. Miller recently commented about the SEO Engine stating that "I love the management team and think they have outstanding position in Search and Website Optimization technology."
Joining Dr. Cornett and Mr. Miller are Rob Duncan, Search Engine Optimization expert and former Marketing Consultant at the Florida Small Business Development Center at USF's College of Business, and Kenneth Chapman, Jr., a licensed Florida Attorney, who practices Corporate and Business Law with a focus on the Technology Industry and former Chairman of the Board of Directors and President for the Suncoast Technology Alliance.
Mr. Duncan's seasoned ability to provide innovative solutions that drive revenue and create a competitive advantage for Online Businesses is a valuable asset for the SEO Engine team. Mr. Duncan is a true believer in the direction of this new type of Search Engine saying that,"SEO Engine is far and away the best tool I have used to breakdown a Website and all of its components. It is a cutting edge tool to perform analytics on any Website in order to better optimize for Search Engines."
When asked to comment, the SEO Engine's management team stated that "it is great to have the SEO Engine's first Board of Advisors complete. We are thrilled to welcome such an accomplished group of people to our team! We are looking forward to the future and continuing to have a profound and growing impact on bringing transparency to Search."
For additional information about the SEO Engine's Management Team and the Board of Advisors, please visit: http://www.seoengine.com/seo-engine-team.htm
About: The SEO Engine is a new kind of Interactive Search Engine that provides accurate and powerful Internet Marketing Tools for Online Marketing Agencies, SEOs, and Webmasters. The "Transparent" Search Engine reveals vital Website Ranking Data to users via a unique Web-based interface and offers an API as well.