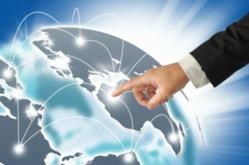 Harris Communications has added new content to their website that explains how the company operates. Full details are available online at http://harriscommunications.ne.
Charlotte, NC (PRWEB) October 25, 2013
Harris Communications, a leading provider of cell phone repeaters, often finds itself answering the question "Why Harris?". Now the company has created a separate page on their corporate web site to explain a bit more about what they do and what they can offer. More importantly, Harris Communications has provided potential customers with the answers necessary to build confidence in their brand and to choose the company over the competition.
Harris Communications is a leading provider of bi-directional amplifiers, more commonly known as cell phone repeaters. The company states that they are a turnkey operation, which means they are capable of providing every facet needed for installing and operating repeaters. The company utilizes powerful new technology to provide building owners with valuable solutions to an ever-growing problem: loss of cell phone coverage within a structure.
With the development of new architecture and new types of materials being used in newer buildings, cell phone repeaters have become more and more popular. Many organizations are now discovering the need for these repeaters and require a full service firm to do the job. Harris Communications is one of very few companies out there today that is capable of providing everything needed for full implementation of cell phone repeaters.
Harris Communications also prides itself on being vender neutral. This means they have no contracts with their suppliers, which means they are not locked into pricing spikes that result in higher costs for their customers. Instead, Harris will seek out the best combination of materials and pricing to offer the best prices possible for every customer they acquire. Few other companies are able to offer this level of price guarantee.
Harris Communications takes every customer situation personally and does whatever necessary to solve their cell phone repeater issues. The company uses only FCC regulated equipment, offers installation anywhere within the United States, enhanced reception for any cell carrier, turnkey solutions and more. Most companies can only offer part of these services while Harris Communications offers all of them and more.
To learn more about Harris Communications, their full service cell phone repeater options or to get a quote, visit the company web site at http://www.harriscommunications.net.