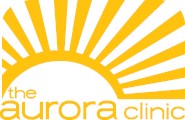 The Aurora Clinic celebrates The American Medical Association's new stance on the use of medical marijuana for pain management.
Portland, Oregon (PRWEB) October 04, 2013
The American Medical Association recently modified their official stance on the use of medical marijuana for pain management and other ailments. The Aurora Clinic, a leading Portland medical marijuana clinic, has announced their support of the AMA and their new stance on the topic. The Aurora Clinic has been operating in the medical marijuana community for many years and sees this as a great step towards full support for their cause.
The American Medical Assocation has held a stance against the use of medical marijuana for 72 years until just recently. In a statement, the AMA said, "Results of short term controlled trials indicate that smoked cannabis reduces neuropathic pain, improves appetite and caloric intake especially in patients with reduced muscle mass, and may relieve spasticity and pain in patients with multiple sclerosis. However, the patchwork of state-based systems that have been established for 'medical marijuana' is woefully inadequate in establishing even rudimentary safeguards."
The Aurora Clinic has spent the past several years offering consultations and medical checkups for residents of Oregon and Washington who believe they could benefit from the use of medical marijuana. The organization allows patients to schedule an appointment, explain their ailments, have a physical exam and receive an Oregon medical marijuana card if prescribed. The company also helps with the related paperwork to go through the process of obtaining the drug for medical use.
The AMA's new stance on medical marijuana is a great leap forward for the community. Public support of medical marijuana has grown over the past few years, as has the availability of successful clinical trials. Now, with a major organization giving a level of support, it may only be a matter of time before the United States as a whole allows for the use of medical marijuana when prescribed by a licensed physician.
The Aurora Clinic hopes that the AMA's support on the issue will lead to the same from others. Already, the American College of Physicians, Leukemia & Lymphoma Society, American Academy of Family Physicians and American Society of Addiction Medicine are in support of further research of medical marijuana.
To learn more about The Aurora Clinic or medical marijuana in Oregon, visit the company's website at http://www.theauroraclinic.com.