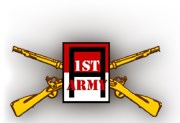 1st Army Supply is now offering a large selection of cold weather gear and military supplies online at https://www.1starmy.com.
Lombard, IL (PRWEB) October 06, 2013
With cold weather approaching, it is important to start preparing for everyday life as well as unforeseen emergencies. 1st Army is now carrying a large selection of cold weather gear including outerwear by Alpha, a company with 40 years of experience manufacturing cold weather gear. Other brands include Tru-Spec and Schott Bros. Jackets, coats, gloves, face masks, parkas, hoodies, rain jackets, and boots are available to keep people warm throughout the harsh wind and temperatures of winter.
Cold weather gear is necessary for comfort, safety, and protection in the cold weather months. It is unavoidable, but cold weather gear doesn't have to be extremely uncomfortable and tacky. 1st Army offers a variety of styles, colors, and patterns so consumers can feel comfortable while being warm. Full and half facemasks are available to protect the sensitive skin of the face from harsh winter winds and temperatures. Sleek navy pea coats, flight jackets, commando sweaters, military windbreakers, and hoodies are available to create ultimate warmth while still allowing wearers to look nice.
As a military supply store, 1st army carries army supplies, extreme cold military gear, and military rain gear. 1st Army has been an army surplus supply store since 1982. The company enjoys supplying Swat, EMT, and DMAT groups as well as the general consumer. Retail and wholesale accounts are available to meet any need. 1st Army is a registered contractor for the US Department of Defense and has many other clients as well. Their products have been featured in popular Hollywood movies and are used overseas in United States Afghanistan military units. This information speaks volumes about the quality of the items that 1st Army offers.
Orders can be made online anytime, by faxing an order form at any time during the day, or by calling the store's order line at (800) 499-7380. Customers can visit the store in Lombard, Illinois as well. Everything ordered is shipped straight from 1st Army's own inventory, reducing the time it takes orders to arrive to customers. For thrifty shoppers, the company offers a printable coupon for in store use only