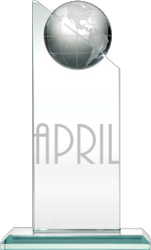 San Diego, California (PRWEB) April 01, 2013
10 Best Design (10BD) has become known as the premier destination to find the world's best web design agencies. 10BD has grown from a simple list of the top ten web design teams in America to an awards organization which ranks the best web design firms in a wide variety of industries and categories. This month, 10 Best Design is proud to announce the release of the Best Web Design Firms of April 2013.
10 Best Design found its origins when the organization's founders recognized a major divide between the quality of websites being produced by companies around the world and the potential of modern web design technologies.
The winners of this month's best design firms awards have gone to the best web design firms in the world for superior work on client work.
Each of the Best Web Design Firms of April 2013 are recognized for providing world-class designs which implement advanced techniques and technologies.
The list of 10 Best Design's Overall Best of April 2013 are as follows:
1) The Creative Momentum (Atlanta)
2) Kohactive (Chicago)
3) Vento Solutions (New York City & San Francisco)
4) Bayshore Solutions (Tampa Bay)
5) Southern Web Group
6) Skuba Design (New Orleans)
7) Cofa Media (San Diego & Los Angeles)
8) Artropolis (Minneapolis)
9) Forix Web Design (Portland)
10) Cazarin (Minneapolis)
For more information about 10 Best Design or to submit a web design firm for upcoming awards, visit 10BestDesign.com.