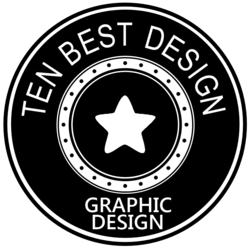 The Best Web Design Firms of 2012 was just the beginning.
San Diego, CA (PRWEB) September 26, 2012
10 Best Design (10BD) is a relatively young reviews and ranking website for web design firms from across the country. After announcing the winners of their Best Web Design Firms of 2012 Awards, word has been released that the organization has plans to expand into graphic design, and perhaps beyond in the near future.
After the Best Web Design Firms of 2012 Awards announcement, the 10BD organization received exceptional levels of attention. In addition to countless new social media followers, the site's visitor traffic skyrocketed. Moreover, the '10 Best Design' name found its way onto online publications such as the Houston Chronicle, CBS Moneywatch, and many more.
What 10 Best Design members are saying will be known as the Best Graphic Design Firms Awards of 2012 [Possibly 2013] is sure to draw similar amounts of attention when the winners are announced.
"We know that there are a couple of different graphic design reviews companies out there already, but none of them have the 10BD Analytic Review," says a 10 Best Design spokesperson.
Indeed some see 10 Best Design as an attempt at becoming the Google Algorithm of ratings and reviews, and the Best Web Design Firms of 2012 was just the beginning.
The site applies an independent, proprietary analytics system to evaluate the companies within their web design directory. Firms in this directory are given a weighted average based on qualitative and quantitative variables. The top businesses are then compared and assigned a ranking within the 10 Best Design award for Best Web Design Firms of 2012. Presumably, a process very similar to this will be applied to graphic designers.