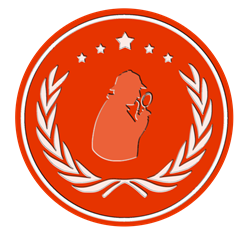 San Francisco, California (PRWEB) August 29, 2014
10 Best SEO's list of top search engine optimization experts comprises individuals who have proven themselves flexible and capable of adapting to the changes of search engine algorithms in order to stay on top. While some of these professionals offer consultancy services and may be contacted by businesses to advocate the best marketing strategies in terms of SEO, other SEO experts included on the list have completely different stories to tell. The best SEO experts have also utilized their skills in managing their personal e-commerce websites and have built profitable Internet empires that thrive solely on traffic fetched from the search engines.
Zachary Chen, co-founder and CEO of Local PhD & Impressions Holdings, tops the 2014 list of best SEO experts. Zack Chen was introduced to online marketing and search engine optimization during a college lecture. He later joined hands with two experts in web-based applications to build an online marketing empire that receives millions of visitors from a diverse set of industries.
Matijn Scheijbeler, lead SEO at The Next Web, stands at second place in the 2014 list of SEO experts. After graduating from Hogeschool van Utrecht, Netherlands, Martijn quickly made his way to become one of the top SEO consultants around the world. He currently heads the online marketing team of The Next Web, the world's largest online publication that fetches more than 7 million monthly visits.
Dan Petrovic, managing director of Dejan SEO, comes at third place in 10 Best SEO's list of best SEO professionals. Dejan SEO is one of the most popular search marketing firms of Australia. Dan also appears as guest lecturer in numerous colleges and universities and speaks on topics related to search marketing.
10 Best SEO notes that not every SEO expert listed in the list offers marketing consultancy services. However, businesses can and should follow their SEO techniques and practices to improve their website SEO.
10 Best SEO's list of top SEO experts is an invaluable compilation that gives great insight on the efforts of individuals who proved themselves by virtue of their hard work and determination. The work of these professionals is an inspiration for others to follow.