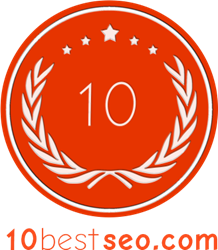 San Francisco, CA (PRWEB) November 25, 2014
With the advent of internet marketing, SEO is becoming more and more important. People's familiarity with SEO is often SEO is often local SEO, which involves optimizing search engines based on the geographic location of the website's origin. However, global SEO is based on keywords that are more universal. The primary goal of global SEO is to keep positive rankings for the website on a global scale. 10 Best SEO ranks global SEO companies based on a variety of factors. The following are the top three companies ranked on their list of best international SEO firms.
The best global SEO company is Boostability, based in Lehi, UT. This company focuses on advanced organic tactics that center around content creation, such as social media marketing and meta tag editing. They use HTML code to create webpages in a smooth layout that have to first pass an evaluation. SEO auditing is another service provided by this company; this is done for websites that already have high SEO rankings.
The company ranked second is WebpageFX. WebpageFX employs marketing experts who are familiar with SEO and its importance in enhancing websites to bring high amounts of traffic. They use both direct and organic approaches. They are known for their clean CSS and HTML codes that ensure web pages being laid out the right way. They research keywords as well to make sure that correct terms are included in the website's content.
The third contender for top global online marketing is ThinkBIGsites.com, based in Huntington, NY. This is a digital marketing and web design agency that offers SEO services to companies around the world. They use tactics such as link building and meta tag editing in order to accomplish their purpose. Their content creation also improves the quality of web sites, generating more business for clients. This company also knows how to install web analytic tools so their customers can conveniently keep track of the daily traffic to their websites.