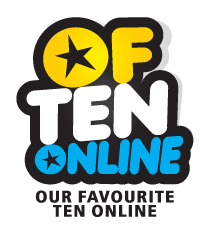 for people who aren't necessarily sure of what they're looking for it can be time consuming to wade through the irrelevant sites and dead ends before finding something useful
London, UK (PRWEB UK) 4 November 2011
UK-based OftenOnline.com lists the 10 top websites, as voted for by users, under a wide range of categories, from "entertainment" to "property". The site aids discovery, but also ensures that users don't infect their computer by clicking on fake or intrusive websites that are increasingly causing problems for many people.
OftenOnline (Our Favourite Ten Online) has been created with handheld technology in mind, so the compact, scroll-free landing page is easy to navigate on all devices with internet access. Coded in HTML5, the site will also be fully future-proofed and optimised for the iPad/iPhone operating system.
OftenOnline Managing Director, Nick Rose, commented on the launch: "Conventional search engines do a great job of turning the enormous mass of information into searchable results. But for people who aren't necessarily sure of what they're looking for it can be time consuming to wade through the irrelevant sites and dead ends before finding something useful. So far the feedback has shown that people like to be able to find the 10 best sites in a certain area quickly and easily when they need to."
The new website encourages people to vote for their favourite places on the internet, giving OftenOnline constantly up-to-date and reliable results for all users. And as part of the launch, OftenOnline is offering people who vote for their 10 favourite sites the chance to win an online shopping spree.
Note for Editors:
OftenOnline.com was designed and launched by Nick Rose, who has ten years' experience working for some of the biggest names in social networking, technology and entertainment websites including Myspace, CNET, Gamespot, IGN, Rotten Tomatoes and AskMen.
###