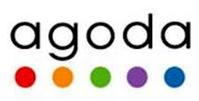 It is important to note that hundreds of boutique hotels have literally been built in the South East Asia region within the last 10 years and the building is accelerating. We expect this part of the industry to grow substantially in the coming years
Bangkok, Thailand (PRWEB) January 16, 2008
Online hotel booking merchant, Agoda.com, has released its list of top 10 boutique hotels within Southeast Asia to coincide with the start of the New Year.
Noting the continuing trend among travelers to choose boutique-style accommodation, Agoda CEO Michael Kenny commented, "When it comes to booking accommodation for a holiday -- especially one in the tropics -- many travelers choose chain hotels, because of their standardized rooms, services and facilities. However, an increasing number of travelers prefer to book smaller, personalized alternatives. Agoda's analyses have indicated this trend is particularly evident among professional travelers between 25 to 40 years of age."
Besides having to fall within Agoda's definition of boutique, the selection criteria for the Agoda top 10 list included each hotel's popularity in terms of customer bookings and reviews.
"It is important to note that hundreds of boutique hotels have literally been built in the South East Asia region within the last 10 years and the building is accelerating. We expect this part of the industry to grow substantially in the coming years," Kenny said.
Agoda's Top 10 Boutique Hotels in SEA are:
1. Kemang Icon Jakarta, Indonesia
If Conde Nast's Traveler included this hotel it in their Hot List 2007, you expect it to be hot, and Kemang Icon lives up to its reputation. This boutique hotel artfully combines contemporary modern designs with art deco in cool tones and textures. Eight Courtyard and four Edge Suites are all individually designed with personalized bathroom scents, accessories and amenities.
2. The Scarlet Hotel, Singapore
Dramatic, passionate and decadent are qualities at the heart of the Scarlet Hotel. Housed in a 1924 Art Deco building and a row of 1868 early shop houses on the historic Erskine Road are five themed suites with names like Splendour and Lavish, 26 Executive and 24 Premium rooms and 15 Deluxe and 24 Standard rooms. The hotel has gone to great lengths, decorating each room with specific personalities in mind.
3. Dream Hotel, Bangkok, Thailand
From the bed to the bar, the Dream Hotel is pure glitz. The interior is covered with a generous selection of colors accompanied by ethereal lighting techniques, producing an outspoken extravagance. With 100 stylishly themed and pet-friendly guestrooms, the highlight is the 'Dream Bed', which was carefully devised and created to truly provide guests with a good night's sleep. This über trendy hotel offers personal shopper services and pre-loaded iPods and their Avatar Spa features a creative range of facials, massages, full body and Thalmer Thalasso SPA treatments.
4. AKA Hotel Resort & Spa - Hua Hin, Prachuabkirikhan, Thailand
Fifty-one spacious villas amply secluded from one another, spread across 10 acres of tropical landscape, with natural lakes and a hillside backdrop. Drawing from the philosophy of the AKA, a hill tribe with origins in the Tibetan Highlands and Yunnan, China, the resort flawlessly blends spirituality, tranquility and simplicity together, transposing these qualities into the architecture, the Zen spa and their dining services. With private infinity-edged pools, garden terraces, private courtyards and sala roof gardens, this luxury retreat is the perfect escape from city life and a perfect way to pamper the soul.
5. Hotel de la Paix, Siem Reap, Cambodia
Designed by the renowned Bill Bensley, a combination of art deco and traditional Khmer styles distinguishes the Hotel de la Paix, which is built around a palatial inner courtyard with stone gardens and water features. French Chef and author Joannes Riviere brings exceptional dining experiences to the table with international and seasonal Khmer dishes, while Mediterranean, Italian, organic Khmer coffee and drinks and gourmet picnic baskets for temple visits are lovingly prepared at Café de la Paix.
6.S15 Sukhumvit Hotel, Bangkok, Thailand
Smack dab in the heart of Bangkok's business and shopping districts, the new S15 Sukhumvit Hotel is 72 stylish rooms decked with Italian light fixtures, marble bathrooms and sleek, contemporary furniture. The essence of this boutique hotel's design is an understated elegance that distinctly contrasts with the city's relentless bustle, allowing guests to gather and re-energize themselves after a day spent exploring the City of Angels. All public areas and guestrooms have Wi-Fi high-speed Internet access and the business center offer laptops and mobile phones.
7. 3 Nagas - Luang Prabang, Laos
To enter the Boutique Hotel 3 Nagas is to enter three historical buildings protected by the UNESCO World Heritage Organization. Restored to its original Laotian style, the hotel is of exotic, wooden floors, traditional torchis walls and clay tile roofing. A total of 12 rooms and 3 suites with their own unique designs make up this authentic hotel in the heart of Luang Prabang.
8. The Nam Hai, Hoi An, Vietnam
High ceilings, luxurious en-suite bathtubs, spacious bathrooms, raised platforms, split-levels coupled with unobstructed views of the South China Sea make up the 60 One-Bedroom Villas and 40 Pool Villas at The Nam Hai. Immediately, one will be taken by the sheer magnitude of space and seclusion at this exclusive, beachfront resort spa stretched across 35 hectares along Ha My beach and the Spa, featuring customized regimens to suit each guest's needs and well-being.
9. JapaMala Resort - Tioman Island, Malaysia (East coast of Malaysia)
Eco-friendly, teak Sarang Villas, Sea Cliff and Tree Top chalets nestle in the lush jungles of Tioman Island with the sights and sounds of aqua blue waters and the white sand beach appealing to your senses. Guests can even make their own catch off the jetty and the hotel will cook the fresh seafood accordingly.
The emphases at Trisara are privacy, simplicity, peace and space. Forty-two villas and suites have been given a clean, contemporary look with subtle traditional Thai touches where private infinity edged pools meet sweeping views of the Andaman Sea. Apart from massages, body treatments and facials, the Trisara Spa specializes in yoga and meditation and offers the Trisara Punti Purification and Revitalisation program in partnership with herbalists.
Agoda welcomes feedback and submissions for the next boutique list on community site travel.agoda.com.
###