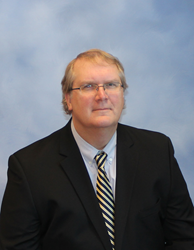 Fairfield, NJ (PRWEB) October 26, 2016
Frank Milley has recently been named Senior Vice President/Treasurer and Chief Investment Officer of Kearny Bank. Milley is a University of Pittsburgh graduate and CFA Charter Holder. Prior to joining Kearny Bank, Milley served as Chief Investment Officer at Astoria Bank and The First National Bank of Long Island, NY.
In his position Milley will oversee all aspects of the Bank's treasury function, including investment portfolio, wholesale funding, liquidity management, and asset/liability management.
Frank Milley resides in Verona, NJ. He enjoys traveling, gardening and boating with his wife Anne and daughter Cara.
Kearny Bank, a federally-chartered stock savings bank, has supported the communities it serves since 1884. The Bank has assets of $ 4.5 billion and operates 42 full-service banking offices in Northern and Central New Jersey and Brooklyn and Staten Island, New York.