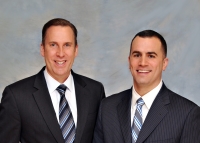 Waltham, MA (PRWEB) December 18, 2012
McGeough Lamacchia Realty, a full service real estate agency serving Massachusetts and New Hampshire, announced today that they have successfully negotiated just over $100 million so far in total mortgage debt forgiveness for their short sale clients since they started doing short sales in 2007.
A short sale is the process of selling home for less than the balance remaining on the mortgage. The short sale division of McGeough Lamacchia along with Dorner Law and Title Services works with banks to get the remaining balance forgiven for their clients, which is stated in the short sale approvals. The amount of forgiven debt is the difference between the amount a homeowner owes on his or her mortgage and the amount the mortgage company receives after closing.
For example, a homeowner does a short sale and sells his or her home for $300,000. If the outstanding balance on the mortgage is $400,000, in addition to six months of late payments and late fees, the homeowner may actually owe the bank more like $418,000. With a 6 percent sales commission and around $5,000 in closing costs, an additional $23,000 would come out of the home sale price, so the bank would get $277,000 at closing. The remaining balance the bank would forgive in this example would be the difference between the total amount owed to them ($418,000) and what the bank receives after closing ($277,000) which would be $141,000.
McGeough Lamacchia has successfully completed over 1000 short sales since late 2006. On average, McGeough Lamacchia short sale clients get $107,065 forgiven.
John McGeough and Anthony Lamacchia, co-brokers and owners of McGeough Lamacchia Realty, did their first short sale back in late 2006 and then a few more in 2007. When the housing crisis hit in 2008, there was a jump in the number of homeowners who owed more than what their homes were worth, so the need for homeowners to do short sales increased. As McGeough Lamacchia Realty began to do more short sales, they perfected the short sale process and established contacts with banks to get more approvals. McGeough Lamacchia have conducted multiple short sales with every major bank and servicer there is, including Bank of America, Chase, Citi, Sovereign, Wachovia, Green Tree and many more.
For homeowners who can no longer afford their homes, there are many advantages to doing a short sale rather than allowing the home to fall into foreclosure. The homeowner who does a short sale can repair his or her credit sooner as well as purchase a home again sooner than with a foreclosure. A homeowner avoids getting evicted from the home, and in many cases a short sale allows a homeowner to get relocation assistance. After foreclosure, banks will often pursue the homeowners for the remaining debt. For its short sale clients McGeough Lamacchia negotiates with banks to get the remaining mortgage debt forgiven, which is another advantage of doing a short sale rather than foreclosure.
In 2012 over 31 percent of McGeough Lamacchia short sale clients also received cash incentives to do short sales. All major servicers are now offering cash to homeowners to do a short sale through the HAFA (Home Affordable Foreclosure Alternative) program rather than allow their homes to go into foreclosure. The HAFA short sale program under HAMP (Home Affordable Modification Program) offers $3,000 in relocation assistance. Some major banks such as Bank of America, Chase, and Citi are paying their own incentives on their loans. Last year Chase began offering the largest short sale incentives, which can be as much as $45,000. Banks offer cash incentives because with a short sale banks can avoid the legal costs of foreclosure. Short sale homes are in better condition than foreclosed homes and banks can sell them for a higher price, at least 25 percent higher than foreclosed homes.
Getting debt forgiven for doing a short sale allows distressed homeowners to start over. However, the Mortgage Forgiveness Debt Relief Act, which relieves these homeowners from having to pay taxes on the amount of debt that was forgiven, is set to expire December 31, 2012. If the Act is not extended, those homeowners who short sell their property will have to pay tax on the amount forgiven by the lender through the short sale process. Since one of the main benefits of doing a short sale is getting the deficiency balance forgiven, McGeough Lamacchia Realty is urging Congress to extend the Mortgage Forgiveness Debt Relief Act as soon as possible. The National Association of Realtors® is working on getting this Act approved and expects it to be extended before the end of the year.
For more information on short sales, visit the New England Short Sale Blog
About McGeough Lamacchia
McGeough Lamacchia Realty is the number one Real Estate Agency in Massachusetts and named one of the fastest growing Real Estate Companies in the U.S in 2012 by Inc. Magazine. They are a full service real estate agency serving home buyers and sellers Massachusetts and New Hampshire.