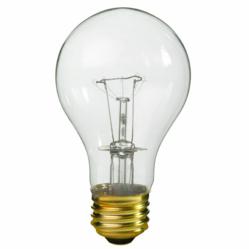 100 watt bulbs are one of the most popular lighting sources in American homes.
Garland, TX (PRWEB) December 13, 2011
Recent US federal legislation requires that incandescent bulbs be replaced by newer technologies that are nearly 40% more efficient. The mandates of the Energy Independence and Security Act (EISA) will be rolled out from 2012 until 2014, when manufacturers will cease production of most traditional incandescent bulbs, though retailers will be able to keep existing inventory on store shelves.
This January, the 100 watt incandescent bulb will be the first to go. Along with 40, 60, and 75 watt bulbs, 100 watt bulbs are one of the most popular lighting sources in American homes. They are banned as of January 1, 2012, followed by the 75 watt in 2013 and the 40 and 60 watt in 2014.
The 100 watt bulb has been so popular though the years because of the relatively large amount of light it produces. The 100 watt incandescent produces about 1,500 lumens of light, compared to only 800 lumens for a 60 watt bulb. Technologies including halogen and compact fluorescent (CFL) have stepped up to take the 100 watt bulb's place by producing the same lumens using far fewer watts. Manufacturers are also racing to produce a 1,500 lumen LED bulb, though they have been unsuccessful thus far.
1000Bulbs.com, the Internet's largest lighting retailer, is taking steps to make this transition as easy as possible for customers. "Except for lighting experts, most consumers do not know what 'lumens' are. They just know they want a 100 watt bulb," says Paul Coppage, VP of Product Development at 1000Bulbs.com. In preparation for the effects of the legislation, the company has increased its offering of alternatives and prepared its sales and customer service staff to handle questions related to the ban.
The company now carries a large assortment of 23 to 28 watt CFLs that replace the 100 watt light bulb. Because some customers are slow to adopt newer technologies, 1000Bulbs.com has also started carrying an A19-shaped halogen bulb, which is the technological cousin of the incandescent, yet uses only 72 watts to produce 1,490 lumens.
"Some customers are very nervous about the ban. They think it means they can't get a bulb that's bright enough. A few even think it's illegal to use the bulbs anymore," says Mr. Coppage. Both are misconceptions, as EISA 2007 bans the 100 watt bulb, but not 1,500 lumen bulbs in general. It is also not illegal for homeowners to continue using the bulbs they have. But, concludes Coppage, "It's our responsibility as lighting experts to educate our customers and help them make the best decisions."
###