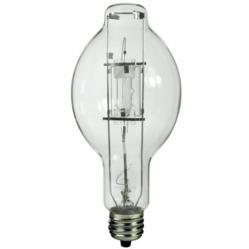 The company has positioned itself to make the indoor gardener's work easier than ever before.
Garland, TX (PRWEB) November 20, 2012
With fall already here and winter coming quickly, avid gardeners are turning indoors to continue growing decorative plants, vegetables, and herbs. In many cases, however, a bright window or even a greenhouse is not sufficient to extend the growing season, prompting gardeners turn to fluorescent and HID grow lights.
Responding to this need, 1000Bulbs.com, the Internet's largest retailer of light bulbs and lighting products, now lists CFL, linear fluorescent, metal halide, and HPS grow light bulbs among its online offerings. Ballasts, reflectors, hoods, and electrical components round out the new product line. With already low prices, award-winning service, and lighting expertise, the company has positioned itself to make the indoor gardener's work easier than ever before.
HID grow lights make up the largest part of 1000Bulbs.com's new offering. Manufactured by Plantmax, EYE Hortilux, and others, these bulbs are considered the "gold standard" of indoor growing to hobbyists and professional growers alike. Many choices of metal halide and high pressure sodium (HPS) grow lamps are available at 1000Bulbs.com, representing a wide range of lumen outputs and color temperatures to care for both the vegetative and flowering stage of plants.
A selection of CFL and fluorescent grow lights is also available. Though once considered a product reserved for hobbyists and casual growers, advances in technology have made fluorescent lights competitive with HID lights, even among indoor grow lighting enthusiasts. CFL grow lights are available at 1000Bulbs.com with lumen outputs and color temperature offerings to rival their metal halide and HPS counterparts. Linear fluorescent T5 grow lights, another popular choice, are also available.
The lighting retailer also offers an impressive selection of reflectors, hoods, kits, timers, and ballasts, each tailored to meet the specific demands of indoor growing. The assortment of HID reflectors and hoods includes both standard aluminum reflectors and "Cool Tube" air-cooled units that dissipate ambient heat that can be harmful to sensitive plants. Special HID grow light ballasts with dimming and plug-in functionality are also available, along with T5 high bay fixtures. A wide selection of timers, cords, and sockets is also included in the offering.
Though the new product line now boasts over 50 products, 1000Bulbs.com plans to increase the grow light selection in the near future. More HID and fluorescent lamps and a wider offering of hoods, reflectors, ballasts, and starter kits are in the works.
About 1000Bulbs.com: 1000Bulbs.com is an award-winning Internet-based lighting retailer. The company offers everything from simple, household light bulbs to cutting-edge specialty lighting systems. Nationally recognized for growth, innovation, and customer satisfaction, 1000Bulbs.com is an influential force in the lighting industry.