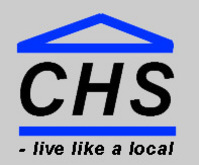 The best thing about renting through Coach House Rentals is (i) you know that you will get a nice place and (ii) the description on the website will be accurate. For their NYC Rentals Erin is fabulous, a real help and a charming greeter/organizer!
New York, NY (PRWEB) September 9, 2010
Coach House Rentals, the leading provider of vacation rentals in London, Paris, New York and Rome advise travellers planning a vacation rental stay in New York to do it before May 1, 2011 while it's definitely still legal.
The infamous bill S6873 the "subletting" bill which has been designed to crack down on illegal hotels that cause problems for permanent residents has now been passed into law and is due to come into effect on May 1, 2011.
As it currently stands, the bill will also make the majority of short "vacation rentals" illegal. The bill will be challenged in the courts and there is every chance that it will be struck down. However, if you were planning a vacation rental stay in New York, Coach House Rentals advise do it now while it's definitely still OK.
Full details of their New York City vacation rentals and their rentals in London, Paris and Rome via: http://www.chsrentals.com
Background
Coach House Rentals is the leading provider of vacation rentals in London, Paris, New York and Rome. It started life in London in 2000 as high quality bed and breakfast. Their market was then, and still is now, mainly North Americans visiting London on holiday. Increasingly, as they were already booked, they found themselves having to turn people away. They then started to put their guests into the properties of their London friends while they were away. Very soon this wasn't enough so they had to find other accommodations for their guests to use, Coach House Rentals London was born, the business grew and there are now some 70 London properties on its books.
In 2006 they extended their operation into Paris where they list some thirty properties. New York, now with twenty five properties, came on stream in 2008 and, new in 2009, Rome currently has nine.
Coach House Rentals are mentioned in several guide books: Frommer's - London and Paris, Fodor's - London, and Cadogan - London. They have had many mentions in the quality US press and web sites, and have received numerous favourable reviews on Trip Advisor and Slow Travel.
###