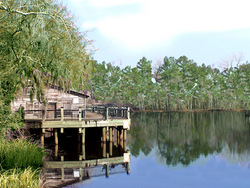 Hoping a vacation property will increase in value does not constitute an investment.
Myrtle Beach, SC (PRWEB) March 3, 2008
A new IRS regulation goes into effect on March 10th that should give a badly needed boost to the Myrtle Beach real estate market. The rules for a tax-free 1031 exchange have been modified slightly to include limited personal use of the investment property. Most investors and buyers of Myrtle Beach condos and oceanfront houses buy their property with hopes of at least limited personal use for vacations and family beach trips. Before the new ruling, this could have disqualified them from using the purchase or sale to avoid capital gains taxes through a 1031 exchange.
The new allowance will perhaps spark a renewed investor interest in Myrtle Beach real estate, interest that has lessened somewhat due to the market slowdown after the 2005 boom. Real estate prices often doubled or even tripled on resort property during that time, but have decreased somewhat in the last year.
In recent months, the majority of the homes and Myrtle Beach condo sales have been for vacations and second homes by beach visitors. The Golf and Retirement markets such as Pawleys Island real estate were similarly affected by the slowdown. With the new ruling, buyers can enjoy the use of the accommodations, providing the period of the taxpayer's personal use of the dwelling unit does not exceed the greater of 14 days, or 10 percent of the number of days during the 12-month period that the dwelling unit is rented at a fair market value.
The additional privileges came about due to the court case of Moore vs. Commissioner, in which the 1031 exchange was challenged by the IRS for the owner's personal use, and that "Hoping a vacation property will increase in value does not constitute an investment." Even though the Moore's lost their case, the IRS was encouraged to set down extra guidelines for limited personal use of the property, and were lenient in their gift of a "safety net" for these types of transactions.
A personal residence is still excluded from the benefits of Section 1031 of the tax code, but second and vacation homes with rental income can now qualify with the specified restrictions. This should encourage our market for golf course and oceanfront condo sales, and give investors an incentive to consider Myrtle Beach in their portfolio of 1031 tax exchange choices.
According to Section 1031 of the tax code, no gain or loss is recognized on the exchange of property held for productive use in a trade or business, or for investment, if the property is exchanged solely for property of like kind that is to be held either for productive use in a trade or business or for investment.
About Myrtle Beach Condo Store:
For more information on Myrtle Beach area real estate purchases, visit the Myrtle Beach Condo Store websites or have an agent contact you for a no-obligation evaluation of your needs and vacation home dreams. Affiliated with Keller Williams in Myrtle Beach, they are experts in vacation property along the Grand Strand, including Little River, Myrtle Beach, Pawleys Island, Litchfield, and Conway, SC.
If interested in 1031 Exchange information, contact David O'Connell directly at 843-455-5500. David specializes in Myrtle Beach commercial real estate and 1031 transactions.
The Myrtle Beach Condo Store
2002 Oak St., Suite. 300
Myrtle Beach, SC 29577
877-839-0005
http://www.myrtlebeachcondostore.com
http://www.myrtlebeachcondos.net
http://www.1031commercial.com
###