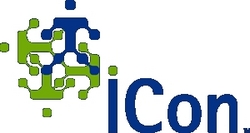 I congratulate both ICon and IQN on their vision to bring leading edge VMS and compliance solutions together. It's a good read on future client necessities
Foster City, CA (Vocus) June 22, 2010
ICon Professional Services, the nation's leading provider of comprehensive Software as a Service (SaaS) solutions for independent contractor compliance and contingent workforce management, has announced the development of an XML-based application program interface (API) that provides open access to the company's flagship solution, ICverify®. The elegant, yet simple, interface enables robust data import, export, and transfer to any industry leading Vendor Management Systems (VMS) application.
The company recently demonstrated its initial implementation of the technology – with technology partner IQNavigator, a market leader in VMS-based spend management – to a focus group of customers, business partners and industry analysts. Among the many rave reviews received, Dana Shaw, SVP Strategy and Solutions for Staffing Industry Analysts, Inc., the premier advisory service to companies in the contingent workforce market, was particularly impressed.
"I congratulate both ICon and IQN on their vision to bring leading edge VMS and compliance solutions together. It's a good read on future client necessities," she said. "A first-to-market position is exciting and will set the trend as the federal and state taxing authorities tighten the reporting requirements and implement stronger enforcement of regulations."
Patricia Griffin, President and CEO of ICon, announced the solution and IQNavigator partnership: "ICon has been very successful providing our client services separately from the popular VMS systems for over 13 years. However, a number of clients have requested an integrated solution as they sought to simplify delivery of our process. Our vision was to offer a solution that closes the "compliance gap" for VMS providers. Together with IQN, we have brought that vision to market in a transparent and intuitive solution that allows clients to execute the complicated algorithms of compliance without leaving IQN's VMS system. Clients get faster, more accurate worker classification determinations and our partners are able to focus on improving the competitive advantages within their own unique systems."
Both ICon and IQNavigator offer SaaS solutions that automate many of the tasks associated with contingent workforce management. The ICverify® solution provides complete analysis of the employment relationship vis-à-vis the project engagement to recommend and document, for compliance purposes, the appropriate worker classification. Clients use the IQNavigator platform to determine the best processes, data, and workflows for each service category and geographic region, while providing global visibility and roll-up reporting into contingent worker spend. The companies' integrated solution sets a new industry standard by leveraging the business rules, workflows, and approval chains of the VMS. IQNavigator can now offer its clients real protection from the risks of worker misclassification with seamless access to ICon's ICverify® application through the API.
"By opening the ICverify® core to our partners' VMS applications," said David Branch, ICon VP of Business Strategies, "we've enabled a data exchange that will deliver a faster and more accurate customer response, while lowering our partners' costs and eliminating the potential for human error. We are excited to have proven our technology with an industry leader, IQNavigator, and look forward to introducing their customers to the next generation contingent workforce management solution."
"Our clients can now take advantage of a holistic, best in class solution that protects our clients from co-employment and worker misclassification risks via the most comprehensive automated process in the industry," said Lou Andreozzi, President and CEO of IQNavigator. "This seamless solution enables our customers to easily and confidently access a much larger pool of highly specialized talent knowing that their risks are dramatically minimized or eliminated."
"In my conversations with our Global 2000 Client base, it's clear there's a black hole of maverick spend when it comes to the consulting spend category," said Art Knapp, Executive Vice President of MSP Segment at IQNavigator. "For this reason we've partnered with ICon and created a solution that will address the independent contractor market to ensure compliance and control as we continue to expand and evolve our client's programs and tap into new areas of cost saving which is the overarching principle we strive to achieve."
ICon has scheduled two additional VMS integrations in the next quarter. Managed Service Providers interested in a demonstration of the ICverify integrated solution can contact David Branch at (650) 378-4150. The ICverify integrated solution will also be demonstrated at the Contingent Workforce Strategies Conference in October.
About ICon Professional Services
Founded in 1997, ICon is a national provider of Software as a Service (SaaS) solutions for independent contractor compliance, Risk Assessment and consulting, contractor invoice management and payroll and benefits management. ICon's compliance professionals have specific domain expertise in the federal and state rules regulating the classification of 1099/independent contractors and assisting clients with related tax filings and compliance reporting. ICon clients have achieved a perfect record of success in tax audits and avoided more than $100M in state and federal penalties by relying on the company's unrivaled ICverify® worker classification solution. For additional information, contact ICon headquarters in Foster City, California, at (888) ICon Yes (888 426-6937), or visit the company's web site at http://www.icontract.com.
About IQNavigator
IQNavigator is the leading provider of services spend management software and managed services that enable global companies to gain visibility and control over a significant and strategic corporate spend category. With proven domain expertise and innovative technology solutions, IQNavigator helps turn complex services spend into a new source of value, competitive advantage and continuous bottom-line improvement. For more information, visit http://www.IQNavigator.com .
###