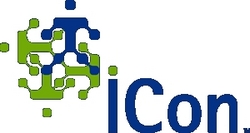 a heartwarming show that highlights the resilience, strength and beauty of horses; the volunteer trainers took these horses from unapproachable to ride able within 70 days
Foster City, CA (Vocus) June 18, 2010
ICon Professional Services, the leading Independent Contractor Compliance firm, is proud to be a National Sponsor of the Grace Foundation, an equine rescue and rehabilitation facility.
The Grace Foundation provides critical care and rehabilitation for abused and neglected horses and utilizes rescued horses for equine assisted learning and therapeutic programs for youth and children. The Foundation's purpose is to protect, care for, and heal these two important groups - children and abused/neglected animals.
Patricia Griffin, President and CEO of ICon Professional Services, said, "ICon is thrilled to be a national sponsor of this inspiring organization. The Grace Foundation advocates for two groups that are historically underrepresented by advocating for them; the way that the Foundation helps these two groups help each other is truly amazing."
The Grace Foundation held its first Help Rescue Me Trainers Showcase at Cal Expo in Sacramento last Thursday. The event, attended by thousands, is the first of six showcases that will be held throughout the United States in the next eighteen months.
Michael Soffel, Vice President of Operations at ICon Professional Services, attended the event, describing it as "a heartwarming show that highlights the resilience, strength and beauty of horses; the volunteer trainers took these horses from unapproachable to ride able within 70 days," going on to say that "this event serves to remind us of the importance of caring for an important part of American history."
For more information about The Grace Foundation, visit http://www.thegracefoundationofnorcal.org.
About ICon Professional Services
Founded in 1997, ICon is a national provider of Software as a Service (SaaS) solutions for independent contractor compliance, risk assessment and consulting, contractor invoice management and payroll and benefits management. ICon's compliance professionals have specific domain expertise in the federal and state rules regulating the classification of 1099/independent contractors and assisting clients with related tax filings and compliance reporting. ICon clients have achieved a perfect record of success in tax audits and avoided more than $100M in state and federal penalties by relying on the company's unrivaled ICverify® worker classification solution. For additional information, contact ICon headquarters in Foster City, California, at (888) ICon Yes (888 426-6937), or visit the company's web site at http://www.icontract.com.
# # #