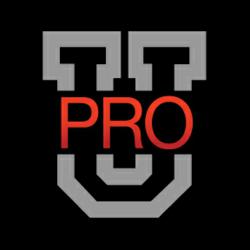 The 10FOR10 mastermind event is like no other! - John Jackson, Vice President of Leadership Development
New York, NY (Vocus/PRWEB) February 08, 2011
CarbonCopyPRO is pleased to announce the date of its next exclusive leadership program, the "10FOR10".
Beginning on February 17, 2011, fourteen entrepreneurs who earned their way to the event will spend two intensive days with CarbonCopyPRO co-founders Jay Kubassek and Aaron Parkinson. The 10FOR10 is the company's next level training program where top leaders, marketers, and trainers will be flying in from around the world to provide hands-on training to the class.
"The 10FOR10 mastermind event is like no other," stated John Jackson, Vice President of Leadership Development. He continued, "The results achieved by 10FOR10 attendees should defeat any disbelief about its effectiveness. Many of the world's most effective marketers are byproducts of this event. While I've found the marketing techniques and strategies being taught to be extremely effective, the relationships formed amongst the attendees and trainers withstand the test of time. It's going to be another life transforming event."
"I'm inspired," Jackson said. "Jay and Aaron's commitment to furthering the education of the up-and-coming leaders exemplifies how this community continues to be an incubator for entrepreneurs."
CarbonCopyPRO's training and services, available in over 200 countries, are designed to teach anyone anywhere in the world to market anything to anybody. The company's mission is to empower entrepreneurs around the world to create real results by challenging the status quo and thinking differently. Please visit http://www.CarbonCopyPRO.com for more information and to learn about the company's other live event.
###