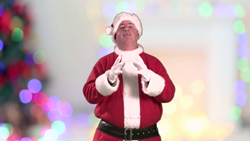 "If you want to stay connected to the community, you have to give back." - Jonathan Stern
Blauvelt, NY (PRWEB) December 06, 2015
Rockland Nissan celebrated their Silver Anniversary, 25 years of service this year by giving back to the Rockland County community this Holiday Season. On Wednesday December 9th 2015, Rockland Nissan will be donating $1500 to The Salvation Army. All elected officials have been invited including Rockland County Executive Ed Day as well as all Rockland Business Association Members. The Rockland community has always been an important part of the growth of Rockland Nissan business and Rockland Nissan wants to be sure the Community has a wonderful holiday season. The Ceremony will take place at 10:00 AM December 9th at Rockland Nissan 608 NY-303, Blauvelt, NY 10913 845-358-6700.
To donate to The Salvation Army call 800-728-7825 or visit https://donate.salvationarmyusa.org//
Ronald McDonald House is https://donate.rmhc.org//
Toys For Tots is http://www.toysfortots.org/donate/
Rockland Nissan, located at 608 Route 303 South in Blauvelt, is open from 9am to 8pm on Monday through Thursday, 9am to 6pm on Friday and Saturday, and 11am to 5pm on Sunday. For more information about their "Customer Appreciation Month" going on now through December 31st, call 845-207-7030.
Rockland Nissan
608 Route 303 South
Blauvelt, NY 10913
845-207-7030.
http://www.rocklandnissan.com
https://www.facebook.com/rocknissanny/videos/1059282050759215/
jstern@rocklandnissan.com