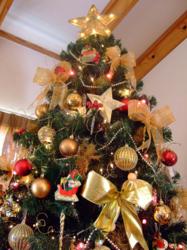 Creating interesting competitions has been the secret of our success so far. At this part of the year, a rating competition on Christmas Tree Firms is extremely relevant, and the response from our members has been marvelous
(PRWEB) November 29, 2012
Looking for the most beautiful Christmas trees for the upcoming holiday decorations? Thenumber1.com could just be the ultimate online destination to find out the most reputed firms selling Christmas Trees. This website is a frequently visited online social rating platform that introduces highly absorbing competitions for the members covering a vast range of topics. It may be recalled that some of the competitions created on this website has received exemplary response from its members. The members of this website can start rating based competitions on any topic of their choice. The friends and relatives of the members can also participate in these contests, thanks to the social sharing feature of the website.
Christmas Trees has been traditionally associated with Christmas celebrations since centuries. In earlier times, the most common practice was to decorate them with edibles like dates, nuts, or apples. Illumination by candles started is believed to have started in the 18th century. With changing times, artificial Christmas trees decorated by lights, ribbons, tinsels, garlands, candy canes, and traditional ornaments have gained popularity amongst households. Reports suggest that almost 50 million Christmas trees are sold every year only in the United States. Naturally, the introduction of the 'The Number 1 Christmas Tree Firms' Competition in Thenumber1.com has generated great interest amongst the members of the website.
There is no shortage of social rating websites these days. However, Thenumber1.com has already been able to create a great reputation by offering features that are not offered by most others. Highly efficient Graphical User Interface, comprehensive data model, and aggregate rating scheme make it the most remarkable social rating platform. Talking about their new competition, a senior spokesperson from Thenumber1.com said, "Creating interesting competitions has been the secret of our success so far. At this part of the year, a rating competition on Christmas Tree Firms is extremely relevant, and the response from our members has been marvelous ".