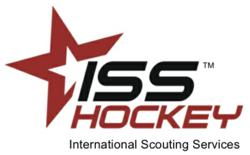 We are very excited to push the transition of ISS Hockey into a truly modern information company for the hockey world.
Boca Raton, FL (PRWEB) December 21, 2012
ISS Hockey announces the launch of its new website, offering many new features to hockey fans and professionals. Along with the launch of the new website, ISS Hockey has also created a new company logo to better reflect the modernization of the company's brand.
Aside from being very visually appealing, the newly launched ISS Hockey website is built on a new technolgoy platform that will enable the company to deploy many new features over the next several months. Primary in the platform is the introduction of MEMBERSHIPS, engaging our customer base in a more proactive and more frequent manner.
The first membership being introduced today is a Bronze Level Membership, which is a no cost membership for real fans of the game who want to stay on top of the up and coming prospects in the hockey world. Free Bronze Level Membership includes:
-ISS Hockey Newsletter emailed to you monthly
-Alerts on the ISS Top 30 prospects eligible for the upcoming NHL Draft
-Ability to give input and comment on the ISS Draft Rankings
-Get feedback from our ISS scouts
-Network with other ISS Hockey members
-Invitations to special events, including combines and drafts
To sign up, go to: http://www.ISShockey.com/register
Other newly implemented features include:
-A page dedicated to the monthly ISS Top 30, showing the top ranked prospects eligible for the upcoming NHL Draft featured in a table that is sortable by visitors to the site.
-Live feeds from the @ISShockey Twitter feed, which features the ISS Top 30 Countdown, a daily detail on a prospect on the ISS Top 30 ranking list.
-Live junior hockey news feeds
"We are very excited to push the transition of ISS Hockey into a truly modern information company for the hockey world", says ISS Hockey CEO Stu Siegel. "We look forward to wowing our customers with revolutionary ways to find, view, graph and track future NHL players."
Regarding the new ISS Hockey logo, Siegel proudly comments, "Our new logo was designed to best reflect the modernization of the company. While the corporate name is International Scouting Services Inc., nearly everyone refers to us as either 'ISS' or 'ISS Hockey', and our website domain is ISShockey.com."
About ISS Hockey
International Scouting Services (ISS Hockey) is the leading independent scouting and information provider on hockey player prospects aged 14 to 19. Founded in 2002, ISS scouts, evaluates, analyzes and ranks players internationally on behalf of its many clients, which include (among others): NHL Teams, Hockey Canada, Major Junior Leagues & Teams (CHL, QMJHL, OHL, WHL, USHL), NCAA Teams, TSN, THN: The Hockey News and Sports Agencies. The ISS annual NHL Draft Guide has become the de facto draft reference guide for NHL scouts, fans and sports media. All ISS products are widely utilized in the hockey world, building an industry leading reputation for the best and most comprehensive scouting information. This incredible status leads every young hockey player desiring to advance in the sport to aspire to be scouted and ranked by ISS. The key to the success of ISS is the incredible worldwide network of ISS Hockey scouts. ISS scouts are within reach of every young hockey player in the world, and attend every major hockey tournament, in addition to thousands of league games. Game and player reports are input into ISS's state-of-the-art systems and evaluated assure reliability and consistency. All players that we rank will have been seen and evaluated many times by several of ISS scouts.
Visit the company's website at: http://www.ISShockey.com.