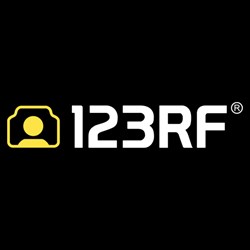 If it is a stock image, and if it resides on 123RF, Jellyfish will find it," says Jacksen Pang, Head of IT at 123RF.
San Francisco, CA (PRWEB) September 17, 2013
Renowned royalty-free microstock content supplier, 123RF.com, has officially unveiled its spanking-new reverse image search tool called Jellyfish. A highly competent tool that effectively locates photos via its special stock image identification technology, Jellyfish aims to provide a fuss-free image matching experience for all creative professionals and design enthusiasts.
Stock photo users would find Jellyfish a welcomed tool in their arsenal. Many designers have experienced the panic that arises from successfully pitching for a project and realizing they can no longer locate the comp image provider. Jellyfish also provides its users with the simplicity of identifying a stock image that resides on any website, blog or even any other stock photography website and would want to license it for commercial use on 123RF.com. Rediscovering the source of a stock photo is now a quick and painless process with Jellyfish.
A user starts off the search process by providing the image's URL or uploading the file itself on to Jellyfish's search page. Jellyfish will then extend its many tentacle-like image identifying algorithms to aptly compare the chosen image and locate its closest match from 123RF.com's vast collection of 22 million stock photos. Identical matches as well as visually similar results will be retrieved by Jellyfish with a high degree of accuracy. It will also work with images that have watermarks and have been resized or mildly modified.
"If it is a stock image, and if it resides on 123RF, Jellyfish will find it," says Jacksen Pang, Head of IT at 123RF. "Jellyfish is also highly creative and entertaining. Users can also opt to sketch out simple design ideas via the sketchpad tool and set Jellyfish off to retrieve visually similar photos or vectors," adds Pang.
Jellyfish can be accessed here: http://labs.123rf.com/jellyfish and an introduction video can be found here: http://www.youtube.com/watch?v=tjkIykRAGL8.
About 123RF.com
As a renowned royalty-free microstock library, 123RF.com is home to over 22 million high-quality creative works that include stock photos, vectors, video footage and audio files. Committed to providing real top-notch quality customer service, 123RF.com provides 24-hour customer service and support, 7 days a week.
For more information about this article, please email pr(at)123rf(dot)com.