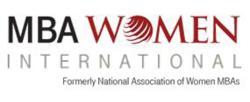 "Our members leave this conference feeling energized and ready to tackle the business world," Philana Kiely, Vice President Programs and Chapter Development.
(PRWEB) September 07, 2012
MBA Women International (MBAWI) announced today that their attendance is beginning to sell out for their annual Leadership Conference and Career Fair October 18-20 in Phoenix, Arizona.
"This is a "must attend" conference for women, MBA student or professional," says Philana Kiely, Vice President Programs and Chapter Development. "The combination of dynamic networking receptions, powerful keynote speakers, and the brightest session presenters and panelists we could find is transformative. Our members leave this conference feeling energized and ready to tackle the business world. Since this is a boutique conference, the connections that are fostered through our programming and career fair are more intimate and impactful."
Phoenix was selected this year because of several reasons: Phoenix has a flourishing business climate. It has the largest population of MBA women graduates. The University of Phoenix has over 80,000 MBA alumni and most of them are women and Arizona State University is the second largest graduate school which accounts for the third largest MBAWI professional chapter.
MBAWI expects 1,000 of the nation's top female graduates and professionals with multinational and national corporations and significant MBA universities to discuss how to realize the dream of a better, stronger and more diverse future. Through the use of leadership training combined with appropriate education, culture and policy as well as soft skills, MBAWI members bring leadership to a whole new level.
The conference will be held at the Phoenix Convention Center. "Fall is a busy time for conferences in our center," says Doug Mackenzie, spokesman and Director of Communications for the Greater Phoenix Convention & Visitors Bureau. "The weather is perfect in October. So many conference attendees make their plans to extend their visits to Arizona so they can enjoy a trip up north to Sedona to see the Red Rocks or the Grand Canyon, one of the seven wonders of the world. After the MBAWI women finish building their leadership skills, we encourage them to take advantage of the many resorts around the valley for a spa day, experience a jeep tour or a hike on Camelback Mountain."
Keynote speakers scheduled include: Leo Hindery, Managing Partner of InterMedia Partners and former chairman of AT&T Broadband; Ann Daly, an executive coach and consultant specializing in women's success and advancement; Lee Rhodes, glassybaby founder and 2011 Entrepreneur of the Year by Entrepreneur Magazine and Sara Canaday, President of Sara Canaday & Associates and Career Panelists include senior executives from Goldman Sachs and Diane Brady, senior editor, Bloomberg BusinessWeek and Debra Daugherty, former CNN anchor.
The hotel rates for the MBAWI conference will go up after September 28th so Philana Kiely adds, "Professionals and MBA students need to book their hotel rooms for the conference by this date to get the best rates and before we sell out." Also the cost for the conference will go up on October 1st.
ABOUT MBA Women International
MBA Women International is a not-for-profit organization dedicated to the advancement of business women as corporate leaders, executives and entrepreneurs- enriching workforce diversity around the world.
It serves four related client groups: female MBA students, female business professionals and entrepreneurs, universities and corporate partners.
Visit http://www.mbawomen.org. To find out more about joining a MBA Women International student chapter or a professional chapter contact: membership (at) mbawomen (dot) org.