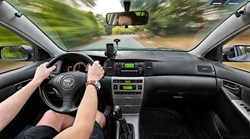 We've added more Hybrid vehicle motors to our 4-cylinder block inventory for 2015, and will continue to support the Honda brand for consumers
San Francisco, CA (PRWEB) June 15, 2015
The Insight Hybrid vehicle from Honda Motor Company is now one of the automobile types that are supported for replacement motor blocks at the PreownedEngines.com company. The inclusion of the Honda Insight 1.3L engines this month at http://preownedengines.com/honda-insight-1-3l-engine will open up new ways that a person can buy an OEM replacement edition.
LX, Base and EX vehicles can be fitted with the second hand 1.3-liter units that are featured for sale at the POE website. Because these editions are sourced through more than one distributor, consumers are expected to not experience inventory shortages. All information about product quality and mileage can be reviewed prior to ordering.
"We've added more Hybrid vehicle motors to our 4-cylinder block inventory for 2015, and will continue to support the Honda brand for consumers," a PreownedEngines.com product rep said.
With growth in the non-gasoline vehicle sector of the automobile industry in the U.S., sales are expected to remain strong for battery powered vehicles. The POE company will be expanding to GM and Toyota Hybrid vehicle engines later this year to support additional types of inventory for used parts buyers.
"Several additions have taken place with our inventory during the first quarter of this year, and we have added additional price decreases for select motors," said the rep.
The Preowned Engines company is now offering dual support for people who are interested in buying its marketed inventory. A phone service center at 1-866-320-1065 was built last year, and a new Internet based platform for consumer assistance is available on the homepage for daily use.
About PreownedEngines.com
The PreownedEngines.com company is a national source on the web to research, quote prices or to buy vehicle motors that are second hand units in the USA. The company works with thousands of American and foreign distributors to locate inventory to sell. The PreownedEngines.com company provides access to price information as well as data about the warranties of its inventory on the company website.