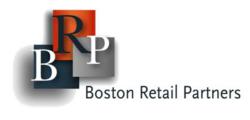 Omni-channel retailing continues to expand as nearly half the retailers have implemented or are planning to implement a centralized platform to support the omni-channel experience.
Boston, Massachusetts (PRWEB) January 27, 2012
A major technology shift in the last year has retailers focusing on new POS technology such as thin client solutions, mobile POS, centralized POS platforms, and even customer smartphones as a checkout device, instead of the traditional POS platform. This is in direct response to consumers' growing demand for immediate gratification, and is changing the playing field forever. Retailers are finding that they need to have real-time capabilities to meet consumer demand.
This year, for the first time, retailers indicated their organization has become more forward thinking with regard to information technology. More than 25% of the respondents labeled their organization as an early adopter as retailers look to new technology to serve the customer.
Retailers are continuing to expand into mobile retailing with more than 33% operating a mobile channel compared to 12% last year. There is also great interest in customer-facing mobile devices and the opportunities are seemingly endless. Nearly half the retailers currently offer customers the ability to use social networking through their mobile phone to share their shopping experience with friends. More than half the retailers are working on offering mobile coupons, specials and personalized promotions to customers as they walk into the store.
Omni-channel retailing continues to expand as retailers implement the technology needed to offer their customers a singular brand experience across all channels. Nearly half the retailers surveyed have implemented or are planning to implement a centralized platform to support the omni-channel experience.
"As we talk to retailers about their technology plans it is refreshing to see the shift as they realize that to succeed they need to think about the point-of-sale differently," said Ken Morris, Principal of Boston Retail Partners. "The POS is not just located at the checkout in the store – customers want to be able to shop from multiple touchpoints, whether it is online, a mobile POS, or their own smartphone – and retailers need to be able to accommodate this new, technology-savvy customer with an omni-channel strategy."
Boston Retail Partners recently released the 13th Annual POS Benchmarking Survey of top retailers at the NRF Big Show Retail Exposition in New York. For more information and to have the 13th Annual POS Survey results emailed to you, visit http://www.bostonretailpartners.com.
Boston Retail Partners is an independent management consulting firm dedicated to the retail industry. We specialize in strategy, selection, and implementation of point-of-sale systems, omni-channel solutions, merchandising systems and information technology. Our clients choose us because of our unique combination of industry focus, knowledge-based approach, and rapid, end-to-end solution deployment helps them achieve their business potential.
###