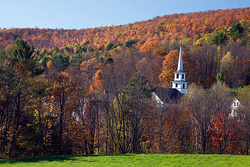 Galena, IL (PRWEB) July 19, 2010
Jo Daviess County has been celebrating since 1860. The 150th annual Jo Daviess County Fair, July 29-August 1, will feature livestock shows, tractor pulls, draft horse pulls, motocross and ATV races, live entertainment, food-on-a-stick and carnival rides. Galena, Illinois will be plenty of fun this summer. The 150th Jo Daviess County Fair (held at the county fairgrounds at the intersection of Stagecoach Trail and High St. in Warren, Illinois) has been highly anticipated and is expected to be one of the best county fairs to attend in Illinois. Traditionally, the tractor pull has been a popular event, and something everyone must see. Jo Daviess County is also expected to have exciting live entertainment, fun carnival rides and delicious food.
Appreciate the beautiful summer weather during a round of golf in Galena, a hike through the hills or a scenic bike ride. The breathtaking views and historic sights are sure to create an unforgettable experience while allowing an escape from the stresses of everyday life this season. Soak up the sun and enjoy the fresh air this summer in Galena, Illinois and return home relaxed and refreshed.
There are an abundance of art galleries in Galena and Jo Daviess County which hold beautiful pieces created by artists and crafts people who found inspiration in this cities' tranquil river valleys and breathtaking scenic views. If looking for a more hands-on approach, participate in one of the many hands-on workshops, art classes or demonstrations provided by artists in the area. Choose to visit historic sights nearby or visit one of the many novelty gift shops in this beautiful city. Experience the delicious, award-winning wines during a tasting at one of the vineyards in Galena. Proud to offer
40 distinct, nationally recognized varieties of wine, Galena Cellars offers spectacular views and interesting demonstrations any wine lover will truly enjoy. After a relaxing day of wine tasting in Galena, take advantage of the many spas available to rejuvenate anyone's body and soul. Enjoy being pampered by highly-skilled staff in any one of the full-service spas in Galena where treatment is customized for every visitor.
Perfect for family vacations, romantic getaways or a trip with friends, Galena has something everyone will enjoy. Whether coming to Illinois for an extended stay or a short weekend getaway, there are an abundance of quality lodging choices to choose from to make the visit as comfortable as possible while enjoying all summer events in Galena, Illinois. Choose any historic motel or hotel or even a cozy bed and breakfast in Galena to make your visit relaxing and enjoyable.
Learn more about Galena and Jo Daviess County and view a complete listing of all summer events in Galena, Illinois at http://www.galena.org. Perform custom calendar searches or have a printed Calendar of Events for Galena and Jo Daviess County mailed to you by visiting http://www.galena.org or calling toll-free, 877-Go Galena (464-2536).
The following is a list of just a few of the 2010 summer events in Galena, Illinois.
Elizabeth Community Fair, July 16-18
Tractor/truck pull, horse show, livestock judging, threshing demos, craft and gardening judging, entertainment, bingo, and carnival rides. Food and beverage. 13 years of age and older $5, 6-12 years of age $2, under 6 years of age free. Elizabeth Fairgrounds and Community Building, 111 E. Myrtle St., Elizabeth. Call: 815-858-4550.
Galena Cellars Wine Tours & Tastings, July 21-Aug. 31 (2pm)
Tour includes a sensory program and tasting to appreciate this award-winning wine to its fullest. Additional tours on Saturday and Sunday. $5. Galena Cellars Vineyard, 4746 N. Ford Rd., Galena. Call: 815-777-3330.
Summer Art Show in Galena, July 22-26, 29, Aug. 2, 5-9, 12-16, 19-23, 26-30(10am-5pm)
Recent watercolors by Lu Bleveans. Free. Stone House Pottery & Gallery, 418 Spring St., Galena. Call: 815-777-0354
150th Annual Jo Daviess County Fair, July 29-Aug. 1
Special celebration for the oldest sesquicentennial fair in Illinois. Livestock shows, exhibits, tractor pull, draft horse pull, motocross and ATV races, live entertainment, fair foods and carnival rides. Jo Daviess County Fairgrounds, Stagecoach Trail and High St., Warren. Call: 815-275-2654 or 563-542-8032.
Learn to Knit Workshop, Aug. 7 (9-11:30am)
Workshop teaches the fundamentals of knitting. Learn to cast on, knit, purl, and cast off. No experience necessary. Reservations required. $20. Fiber Wild!, 304 S. Main St., Galena. Call: 815-777-3550.
Galena Sidewalk Sale Days, Aug. 13-15 (10am-5pm)
Sidewalk Sale Days offers bargains galore throughout downtown. Special sales on apparel, shoes, home decor, giftables and more. Free. Downtown Main St. Galena. Call: 815-777-2802.
Contact: Celestino Ruffini, director of sales and marketing, Galena/Jo Daviess County
Convention & Visitors Bureau
Phone: 815-777-3557
###