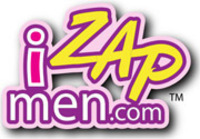 Valhalla, NY (Vocus) November 17, 2010
iZAPmen.com, the internet's premier women's self defense superstore, wants to help you give the gift of personal safety to the special women in your life. iZAPmen.com is a popular web shopping destination for single women, college Co-Ed's and even mothers. The offerings at iZAPmen.com include a very complete selection of women's self-defense products. They specialize in pepper sprays, Mace, stun guns, Tasers, personal safety devices, diversion safes as well as security products for the home, dorm room or apartment. The shopping experience created by the iZAPmen.com team, Mandy Mace, Suzy Stun Gun, Pepper Spray Patty and Tammy Taser, is designed to be especially comfortable and empowering for women. iZAPmen.com offers extremely low prices as well as free shipping.
Suzy, Mandy, Patty and Tammy love playing the part of the Holiday elves. They have been very busy putting together their special selection of hundreds of Holiday gift ideas for the special women in your life. So, whether you need to stuff a stocking or give a gift, iZAPmen.com and their special selection of Holiday assortment packs need to be on your list this Holiday Season. So, pull up a keyboard and get ready to be wowed by a truly unique Holiday shopping experience. C'mon, let's go Holiday shopping!
Here is just a sampling of the great women's self-defense gift ideas from iZAPmen.com:
Gift Ideas Under $30
iZAPmen.com has hundreds of affordable gift and stocking stuffer ideas. Here is a sampling of their ideas for the budget conscious:

Personal Alarm and Pepper Spray Gift Bundle – Mace Pepper Spray and Electronic Pocket Whistle Bundle pack. Both the pepper spray and pocket whistle are great for the woman who is always on the go. These items are small enough to fit on a keychain - yet strong enough to help defend herself in case of an attack. Perfect holiday gift idea for the women who is interested self defense!
Pepper Spray and Stun Gun Gift Bundle - Pepper Shot Pepper Spray w/ Key Chain and Stun Master SM-100S Stun Gun Bundle pack. Makes the perfect holiday gift idea for the woman who is interested self defense!
Door Stop & Window Alarm Gift Bundle - Affordable home protection that includes a glass window alarm and door stop alarm. Makes a great gift for someone interested in home protection!
Canine Defense Gift Bundle - Protect your loved ones from dangerous dogs with the iZapmen Canine Defense Gift Bundle! This gift bundle was specially made for those who could come into contact with a dangerous animal (joggers, walkers, delivery men/women, postal workers etc). Both products are non-lethal, made specifically for canines and are very effective!
Pepper Spray Tri-Pack & Kubaton Self Defense Gift Bundle - Get Total Pepper Protection with this handy collection of 3 pepper sprays at one low price! You also get the handy Kubaton which fits nicely on a keychain. This bundle makes for a great stocking stuffer this holiday season!
Bicycle Safety Gift Bundle - Are you or a loved one bicycle enthusiasts? Give them the gift of safety this holiday season! Included in this gift bundle are: (1) Super Bright Bicycle Head Light, (1) Super Bright Bicycle Tail Light and (1) Pepper Shot™ Pepper Spray w/ Black Plastic Holster
Gift Ideas Under $50
Affordable, yet substantial. Here are some additional gift ideas that won't damage your Holiday budget:

More Gift Ideas
Here are yet more great gift ideas from Suzy Stun Gun, Mandy Mace, Pepper Spray Patty and Tammy Taser of iZAPmen.com:

Runt Rechargeable Stun Gun RUNT-45R - This cute little stun gun packs a deceptively large punch. This unit features: Recharge Capability with Built-In Recharger, FREE Nylon Holster ($10.00 value), a Life Time Warranty, is Only 3.50" tall and has 4.5 Million volts!
Extreme College Survival Kit - The SafeFamilyLife™ Extreme College Survival Kit is specifically structured to make a young woman's life safer at college. The kit includes an infrared room alarm, a door stop alarm, a book diversion safe to hide her valuables, and personal safety products including pepper sprays , an electronic whistle and much, much more!
Ultimate Personal Safety Kit For Women - The SafeFamilyLife™ Ultimate Personal Safety Kit For Women is specifically structured to keep women safer while at home or out and around. This kit includes a book diversion safe to hide valuables, pepper sprays, a personal alarm, an electronic whistle, plus much, much more!
Taser C2 Starter Gift Bundle - The technologically advanced TASER® C2™ is designed specifically with your personal safety needs in mind. Utilizing the same technology as proven law enforcement models, it offers incredible take down power and unparalleled protection right in the palm of your hand. Give the gift of one of the most effective and non-lethal self defense products ever created! The Taser C2 Starter Gift Bundle includes: (1) Taser C2 w/ Laser Sight (available in Black, Red, Silver, Yellow, Electric Blue, Fasion Pink and Metallic Pink), (2) Additional TASER® C2™ Cartridges and (1) Taser® C2™ Black Hard Case.
Taser C2 Accessory Gift Bundle - Make sure your Taser C2 is ready for action with the Taser C2 Accessory Gift Bundle! This bundle includes: (2) Taser C2 Cartridges, (1) TASER C2 Lithium Replacement Battery Pack and (1) Taser C2 Black Hard Case.
iZAPmen.com hopes these women's self-defense gift ideas are useful, wishes you all the peace and joy of the Holiday Season and thanks you for taking an interest in defending that special woman in your life.
About iZAPmen.com
iZAPmen.com provides women with the widest assortment of non-lethal self-defense products available today. The products are designed especially for women and their need to protect themselves from becoming a victim.
iZAPmen.com is a must see, must shop website experience for any women who wants to effectively defend herself so as not to become the next victim of a violent crime. Women who are already flocking to and enjoying the site include college Co-Eds concerned about violent crimes on campus and dorm room security, single women seeking protection against dates gone wrong, working women concerned about their everyday security in the workplace and beyond and even moms seeking products to protect themselves and their children. There is truly something for every woman at iZAPmen.com.
Products offered include Mace and pepper sprays in a wide variety of unique products and formats just for women. Similarly iZAPmen.com offers one of the widest selections of stun-guns and Tasers specially made for women. These products are made to fit securely in a women's hand and come in a wide variety of colors. Many are truly well concealed or camouflaged as lipsticks, cell phones, rings, key chains and other items. In addition, iZAPmen.com offers complete safety kits including their College Survival Safety Kit, Ultimate Apartment Survival Kit and Ultimate Vehicle Safety Kit. They also have an assortment of Self Defense DVD's, Self Defense Weapons, Personal Alarms, Home Protection, Diversion Safes, Safety Lights and more– all made exclusively for women.
Browsing iZAPmen.com is a comfortable, enjoyable, empowering experience for any women.
iZAPmen.com is a wholly-owned subsidiary of Prism Holdings, Inc., a multi-dimensional eCommerce company based in picturesque Valhalla, NY. For additional information on Prism Holdings please visit http://www.PrismHoldingsInc.com.
###