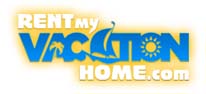 Rent My Vacation Home has new payment plan of $16.00 a Month
Washington D.C. (PRWEB) January 21, 2012
This gives Homeowners a chance to really use this system at a price that is affordable.
All Homeowners will be automatically be enrolled in the monthly payment plan. Rent My Vacation Home dot com automated payment plan divides your costs over time so Homeowners can pay in small, manageable increments on a credit/debit card.) There are no late fees, no interest and no hassle.
The easy way to pay for your Home Vacation rental

Convenient monthly payments
No late fees
Small, manageable payments
24-hour access to your account and payment information through our secure website
This gives homeowners a chance to list their homes for a very small amount on a very large network at Rent My Vacation Home dot com.
Despite the holiday hubbub, homes sales continued their upward trend in December. The National Association of Realtors says existing-home sales, or completed sales on single-family homes, co-ops, condos and town homes, ticked up 5% to a seasonally adjusted rate of 4.61 million. There were 3.6% more sales completed during the month than during December of 2010 and NAR says that completed sales were 1.7% higher for the entire 2011 year as compared to 2010.
The total housing inventory fell 9.2% to 2.38 million existing homes for sale. At the current sales pace that represents a 6.2-month housing supply — the lowest level of inventory logged in nearly seven years and lower than the seven-to-eight month inventory levels NAR has said indicate steady home prices.
Rent My Vacation Home has home sales and rental so this is good news.
###