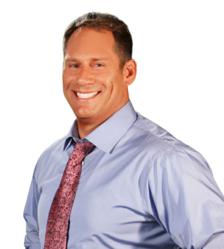 Large pharmaceutical manufacturers need to compensate those they have harmed.
U.S.A. (PRWEB) September 27, 2012
A multidistrict litigation lawsuit (MDL No. 2299), to be held in the United States District Court for the Western District of Louisiana, against Actos® manufacturer Takeda Pharmaceuticals and its partner marketers has been established based on independent studies and consumer allegations of harm resulting from use of the diabetic medication. Supporting statements from the U.S. FDA that prolonged use of Actos® may be linked to bladder cancer and the actions of overseas countries ceasing to sell Actos® because of possible severe side effects, has added credibility to consumer allegations. Individuals with type 2 diabetes who have bladder cancer, or family members of deceased Actos® users are encouraged to contact the class action lawsuit attorneys at Glen Lerner Injury Attorneys at 1 (800) GET-GLEN before the June 3, 2013 deadline to determine if they have a potential claim to recover damages.
Attorneys who are representing clients for compensation of damages are arguing that Takeda Pharmaceuticals and its partner are liable for not releasing data that would have explained the potential risks associated with Actos® (pioglitazone) prior to use. By neglecting to inform consumers of the potential dangers, the manufacturer and its partners have placed thousands of Actos® users at risk of bladder cancer since it was first released in 1999.
Additional side effects consumers have reported in connection to Actos® use include: kidney failure, heart failure, shortness of breath, irregular heartbeat, weakness, fatigue, coughing and loss of appetite. Because of the risk of bladder cancer and other potentially severe side effects, diabetic patients who are currently taking Actos® are also being encouraged to speak with their medical provider to determine their current state of health and any possible personal risks that may result from continued use.
"Large pharmaceutical manufacturers and their partners should be held liable for taking risks with consumer's health. It is their responsibility to properly test products for potential defects and then fix them prior to releasing said product for general use. When they don't, they need to compensate those they have harmed," stated Glen Lerner, founding attorney of Glen Lerner Injury Attorneys. "The national law offices of Glen Lerner Injury Attorneys offer free case evaluations for Actos® bladder cancer victims and their families to call and schedule an initial free claim consultation at 1 (800) GET-GLEN. We are here to help fight for what is right."
Currently, there are two trials scheduled for the Actos® bladder cancer class action lawsuit; the first is scheduled for late 2014 (November 3) and the second is scheduled for mid-2015 (July 8). Plaintiffs of the Actos® bladder cancer class action suit may seek compensation for damages to cover diminished health, medical bills, ongoing medical treatments and wrongful death survivorship financial support.
More about Glen Lerner Injury Attorneys
Glen Lerner Injury Attorneys has been helping diabetic patients across the United States who have been injured by dangerous drugs since 1991. Over the last decade the firm has grown into one of the largest Plaintiffs personal injury firms in the country with offices in Nevada, Arizona, Minnesota, Illinois, Louisiana and Florida with nearly 40 attorneys. They have settled or tried to verdict over 75 cases in excess of a million dollars in the last decade alone. Their attorneys are experienced at going up against large corporate pharmaceutical giants and are able to handle personal injury cases and class action medical and product liability class action claims. For additional information, visit 1800GETGLEN.com or call 1 (800) GET-GLEN.
Actos® is a registered trademark of Takeda Pharmaceuticals. Patients should consult their doctor before starting or stopping any medication.