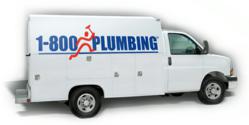 There is magic in 1-800-PLUMBING.
(PRWEB) August 31, 2012
Not only will Plumb Magic fix the consumer's plumbing problems, the company owner Michael Taggert has a unique and interesting strategy to market and advertise plumbing services that is entertaining and memorable to prospective customers.
Cline states, "At first I did not make the connection with the company name "Plumb Magic" until I had a conversation with owner Michael Taggert. I thought it was interesting how Mr Taggert combines his magic shows with marketing. Mr Taggert shared that he sets up his magic table in front of his plumbing truck and draws a crowd to see his performance. He will put a door hanger promoting his plumbing business on strollers. He also hands out pens and magnets to everyone who stops to see the show. This is a great innovative method of marketing the business. By providing a fun and entertaining show Michael creates an anchor that ties in with the 1-800-PLUMBING phone number. It is a great strategy to build the brand in the local community. Plumb Magic is just brilliant."
Taggert is a 3rd generation plumber so it was no surprise when he graduated High School in 1979 that he already had a Journeyman's Plumbing License. Taggert relates that he did not want to do plumbing as a kid, but the training stuck and the trade seemed to grow on him.
Since the economy was weak at the time, Taggert opted for a career in the military. He was stationed in the Norfolk area and after completing military duties, he would help his dad with plumbing. While in the military, he became involved in "Tops in Blue" an all volunteer production that performs variety shows and entertainment. He did lighting for the show which gave him the necessary experience and knowledge to stage a big show. This started the parallel career of Magician and Plumber.
Taggert finished his military service in 1985. He met his wife at the magic shop he frequented on his way home. He said, "She was cute and she thought I was rich because I spent all my money at the shop to grow my magic career." He began performing at birthday parties and festivals to generate some income and his magic career began to grow.
Taggert became one of the most popular entertainers in the Washington DC area. He is now one of the top 10 magicians in Washington DC. Taggert realized that plumbing has always provided a stable income for his family. After working for other plumbers, Taggert opened Plumb Magic in 2009. His methods to market and promote his plumbing company are truly magical! Taggert uses smaller cost effective marketing techniques that have a major impact.
Taggert said "A lot of guys don't understand marketing. It is done by "Seat of the pants" which can be very costly and not effective. I learned about internet marketing very early on. There is a group of magicians that study cutting edge marketing. I mix with a group of magicians who study cutting edge marketing. We like entertainers to be stars. When you apply that to construction or the service business, we position ourselves to be "the rock stars" of the plumbing business in our local area.
Taggert is quickly becoming recognized as "the wizard of pipe" Instead of conventional marketing, he uses his marketing dollars to pay for presence at an event. His magic shows now incorporate a 1-800-plumbing banner, coupon, handouts, pens, magnets and bumper stickers to create a lasting impression. They will remember the magician and anchor that to Plumbing and now they will remember the company's phone number "1-800-PLUMBING". It all ties together to create a unique branding opportunity. Applying these techniques, Taggert went from startup to $250,000 revenue in the first year of business. Taggert also understands the importance of a good logo. That's why he took the time to have a memorable wizard logo designed. Plumb Magic LLC is known as "The Wizards of Pipe" and has become very well known in the local area.
Taglines and unique selling propositions are important in creating brand recognition. Having trademarked "The wizards of pipe" and, we make plumbing problems disappear", Taggert has created a powerful tool that sets his company apart from the competition. When you need us call the wizard! Taggert knew one element was missing. He selected 1-800-PLUMBING because adding the vanity number strengthens the brand and shows that these guys are legitimate.
But, its not all just for show says Taggert, "Our services are just as impressive as the magic they perform. All techs are hardworking and dedicated. They use protective booties, tarps, cleaning supplies, red mats, etc. Taggert commented that a tech's best tools are cleaning supplies and that's what gets the company a great reputation. Each technician demonstrates to the customers that Plumb Magic LLC respects their property and performs work in a manner of honesty and integrity."
Plumb Magic LLC has a new office which is located at the entrance to the Fredericksburg Civil War Battleground. It is in a very high traffic area with 2 major thoroughfares. Look for the big sign with "1-800-PLUMBING, it will be going up very soon!
Other local contractors wanted to know how Taggert has become so successful. This prompted him to started meeting them for coffee to share his strategies. He offers a marketing boot-camp for small contractors, which teaches them how to implement the techniques that have caused his success.
1-800-PLUMBING is proud to have Plumb Magic LLC as one of our licensees.