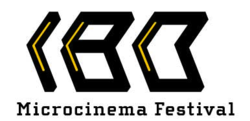 The Festival enables filmmakers to hone their craft, promote their work, and interact with a global audience.
(PRWEB) November 03, 2011
Can you show the world what you can do in only 180 seconds? Spin the system, and submit to the 180 Microcinema Festival. The 180 Microcinema Festival is now accepting submissions for its first International celebration of 3-minute films. The selected films will be available on the web starting January 7, 2012.
Founded in 2009, the 180 Microcinema Festival celebrates the range and diversity of filmmakers in an interconnected world. Encouraging filmmakers to "Spin the System" by rewarding unique and unorthodox approaches to filmmaking, 180 emphasizes emerging technologies such as mobile devices and digital media in film production and distribution.
"We wanted to create a virtual space for a film festival where geography and physical distance wouldn't be a constraint," says founder Vicente Nakpil-Roxas. "The films are only three minutes long, so aside from tackling a creative challenge, these filmmakers sidestep the high costs inherent in creating a full-length feature." The Festival seeks to showcase both established and undiscovered filmmakers by utilizing social media to share these films with a worldwide audience. "The Festival enables filmmakers to hone their craft, promote their work, and interact with a global audience."
Filmmakers are encouraged to embrace "transmedia," a style of filmmaking that encourages interaction with the audience, specifically through the internet, social media, and online venues.
"Audience participation is now the driving force in media today. Google, Facebook, Twitter, all of this is shaped by and shapes the content we partake in, absorb and mold. That's what this year's festival is about."
Winners will be awarded production funds amounting to $30,000 USD to collaborate on 180-second films which will serve as pitches for a Transmedia Development project. Roxas stated that this deal, coupled with partnerships and crowdsourcing campaigns initiated by the Festival, will enable the filmmaker to create a full-length film. "It's all about helping the filmmaker[s]… empowering them, providing them with a platform to show their work, make names for themselves, and hopefully create careers out of what they love," he says.
The first cycle of the 180 Microcinema Festival is seeking submissions for the Narrative category. Filmmakers and students that are at least 18 years old from every country are eligible to participate. Complete rules and requirements can be found at 180cinema.net.
Submissions must be delivered electronically by December 15, 2011. Submissions can be made through the website, and there is a processing fee of $10 per film.
Selected films will be eligible for a Jury Award chosen by a panel headed by 2011 Academy Award winning producer Stefanie Walmsley (God of Love). Visitors to the online festival will be able to cast their vote for the audience choice award. The Awards ceremony will take place on March 10, 2012.
For information visit http://180cinema.net/ or direct all inquiries to info(at)180cinema(dot)net.
###